FullContact
Master your database with CaliberMind's FullContact integration! You can:
Lookup and Enrich Target Account Information to help with (lead routing, ICP scoring, account tiering, and segmentation)
Lookup and Enrich Lead/Contact Information (personalization, marketing segmentation and messaging)
(full documentation of their API can be found here.)
To connect your account to CaliberMind:
Add the connector in Settings >> Integrations.
Name the connection and put in you secret API key.
That's it! You're now ready to use full contact in QuickFlows using FullContact's robust API library.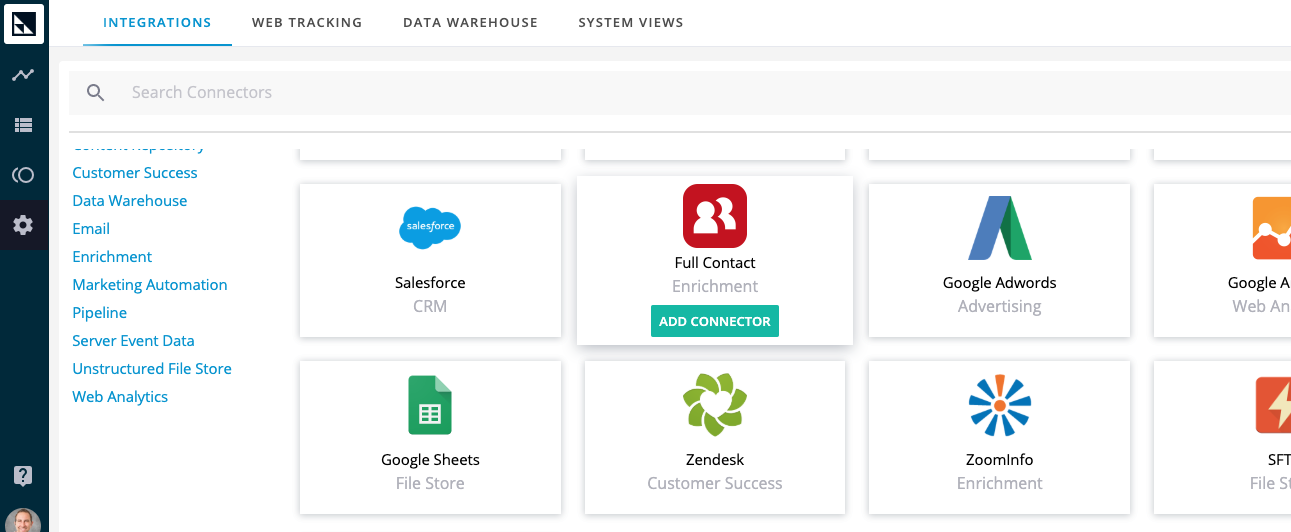 ---
---