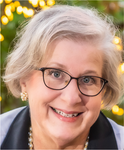 Updated by Cathy Funderburg
Funnels - Start Here!
Every business relies on marketing in today's fast-paced market. To help marketers, our new funnel is a tool that provides tactics, dashboards, and reports to help understand and analyze your industry's customer journey. Marketing funnels remain a constant necessity despite the evolution within the marketing field. CaliberMind's Funnel provides insights into your customer's path to purchase by identifying their journey. CaliberMind's Funnel details each step of the buyer's journey. Here we will explore how to improve the performance of your own marketing funnel by examining the segmented funnel, investigating customer touchpoints, and analyzing customer segments. 
Funnels 101
How to Use the CaliberMind's Funnel App
Configuration and Technical Documentation
Custom Funnel Configuration
Custom Events Configuration