Return On Ad Spend Dashboards
Return On Ad Spend Dashboards
Updated by Nic Zangre
CaliberMind's Return-on-ad-Spend (ROAS) reports match up click-through, spend and performance data against our campaign attribution tables. This allows laser-focused analysis and optimization of which attribution is showing throughout the funnel.
Ad Performance by Platform
The macro-level report that shows all efforts related to marketing advertising.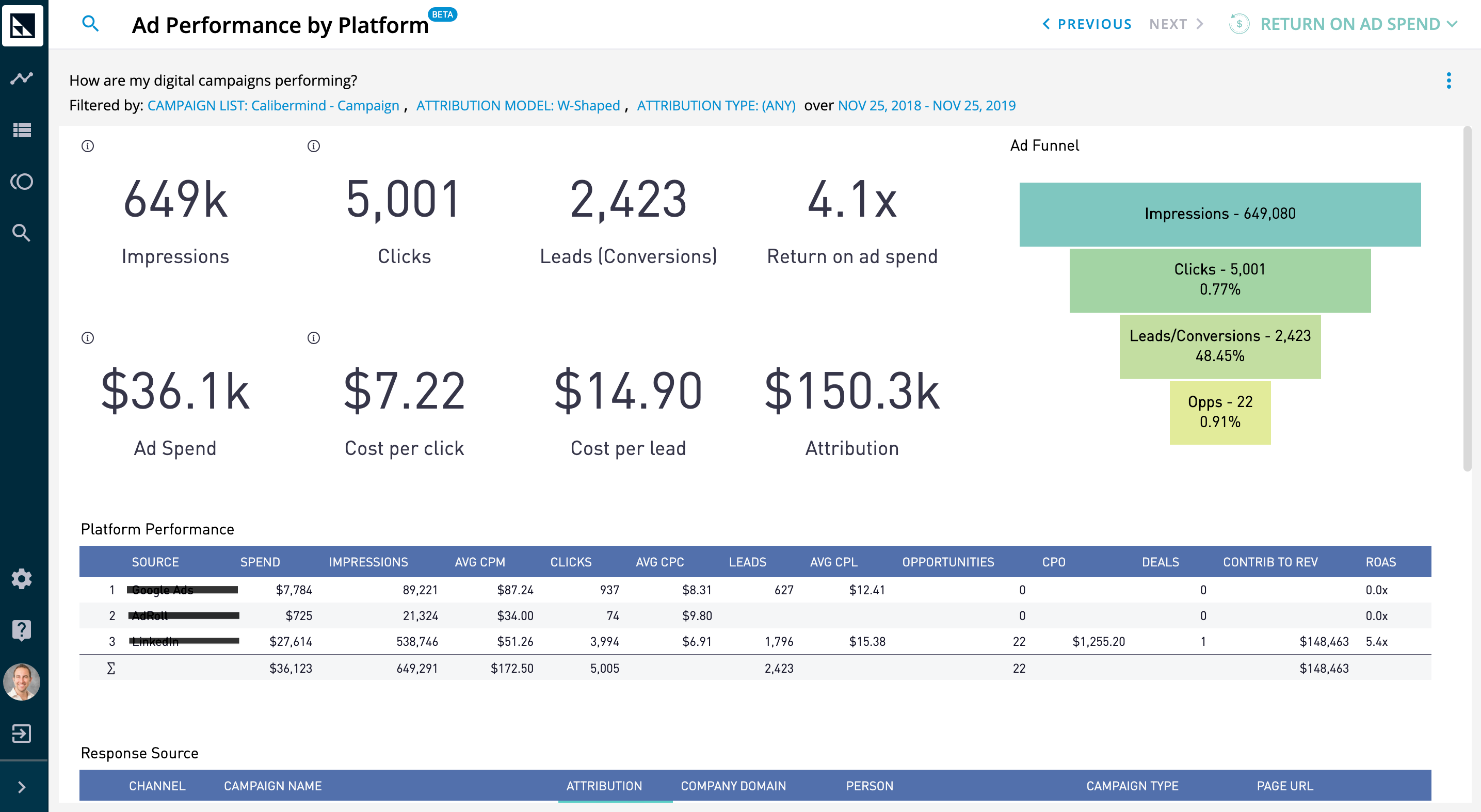 ROAS: Overview
Similar to the Ad Performance by Platform Report, but focused around various customer life-cycle stages.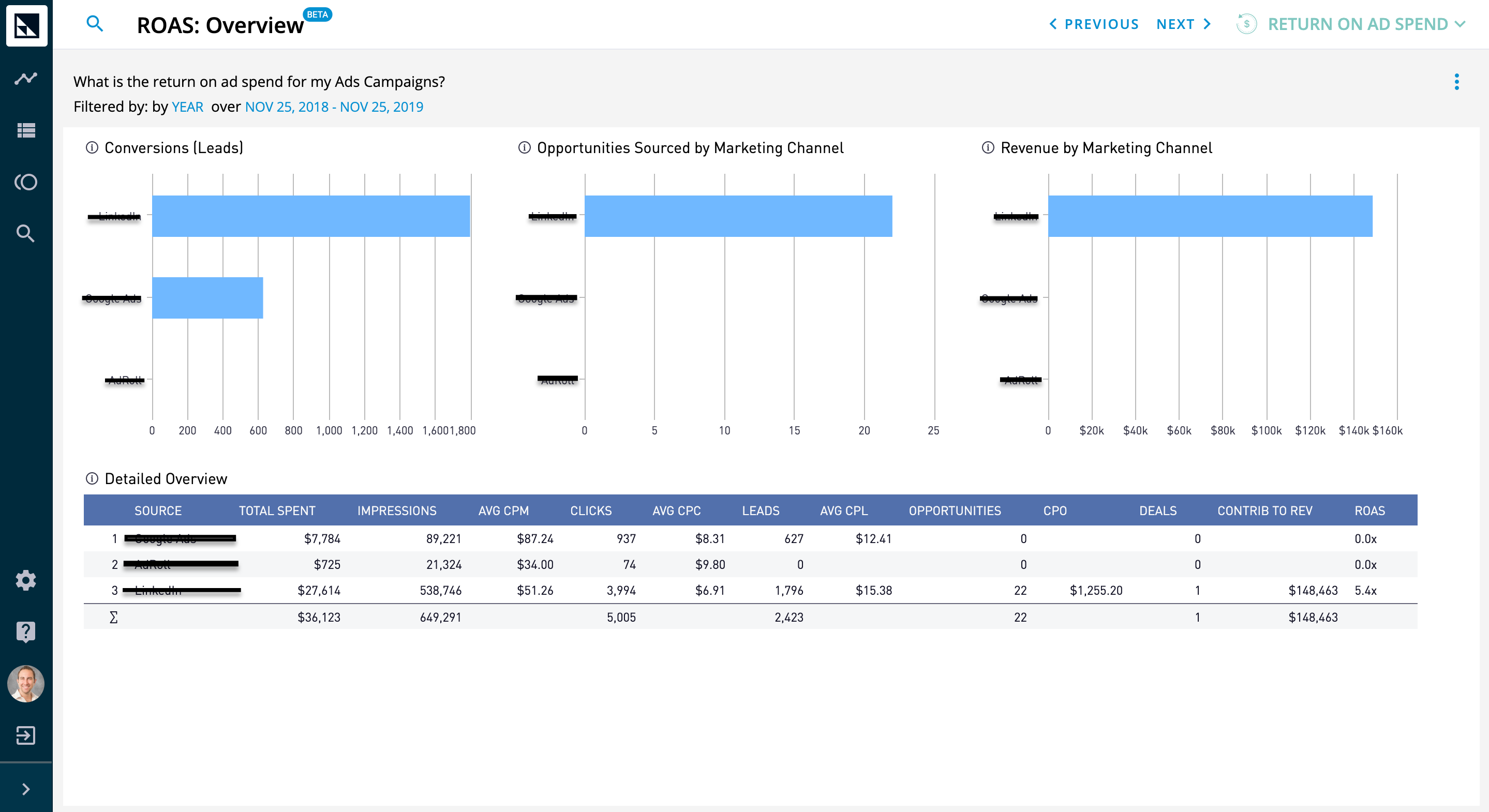 ROAS: Campaigns
Clicking in to an ads performance metric (example a bar chart showing LinkedIn performance) -- we land on this detailed campaign performance report showing campaigns launched from the selected platform.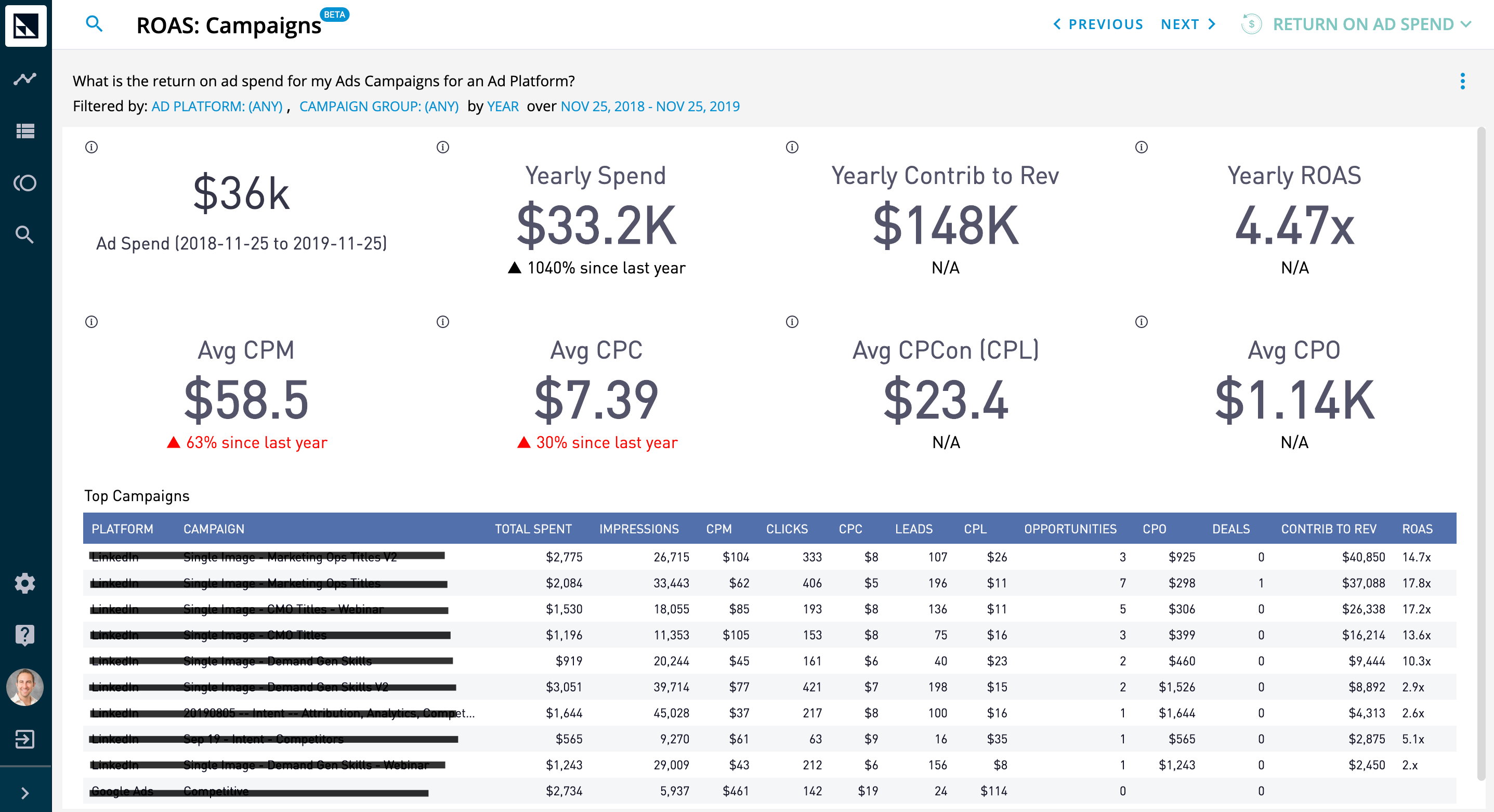 LinkedIn - Programs
A "Program" in CaliberMind is a group of campaigns. In LinkedIn programs are generated using the "campaign groups" feature. When campaign group is created in LinkedIn, it will automatically show in CaliberMind's reporting.