Which touches and events are we scoring?
Which touches and events are we scoring?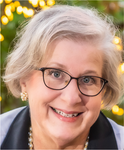 Updated by Cathy Funderburg
Which Touches and Events are we Scoring?
If you have any of the following questions, this dashboard is worth a view:
Are all my events being scored?
Am I scoring my events accurately? - Do I need to add weight to some of my higher valued events, like "Request a Demo"?
What engagements make up the majority of my scores?
 You can now easily answer these questions on the report, Which touches and events are we scoring?
Diving into the report, you will also be able to view:
Quantity of events scored for each type
List of all events scored
The source system of the event
Use the tables to search on specific events or view what touches are scored with an event type
Hover over to right of the table to bring up the hamburger symbol and search function.
Examples:
Enter "content syndication" to see all touches that we have grouped to this type
enter a Campaign Name to see all touches that were scored in the Account Engagement Screens

Multipliers
During your setup, we might have chosen certain titles to take the event score and multiply it by X.
The default multipliers are CXO X 2, VP X 2, Directors X 1.5, and missing email X .5.
The SQL VIEW
For those advanced SQL, users you can view the code in your list views. This view will give you the exact weighting that was applied to your instance.