Remove a BigQuery User within CaliberMind
Remove a BigQuery User within CaliberMind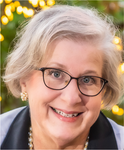 Updated by Cathy Funderburg
Remove a BigQuery User within CaliberMind
Navigate to the Cog on the top right of the CaliberMind header.

Click the Cog and the Admin Home page will appear.

On the Admin Home Page, click the arrow to expand the Account menu and select the link for Data Warehouse Access.

The data warehouse Access user list appears in the middle of the screen.

Find the user in the list and click on the Remove link.