CaliberMind Data Access FAQs
CaliberMind Data Access FAQs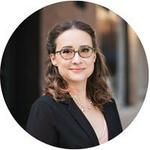 Updated by Camela Thompson
Accessing CaliberMind Data: FAQs
At CaliberMind, we believe that you should have access to use your data as you wish! Given the high-quality of the aggregation, normalization, standardization, and enhancement to your data provided by CaliberMind, it's not uncommon to want to pull data out of our platform.
Can I connect CaliberMind to my data visualization tool (Tableau, Looker, etc.)?
Yes! Most tools support a direct connection to your CaliberMind BigQuery instance. Click here for more information on connecting Tableau and talk to your CaliberMind representative for additional tools/options.
Can I push data from CaliberMind to my data warehouse?
Yes! Our preferred methods of connection vary by the data warehouse. In general, we prefer either allowing you to import data from a Google Cloud Storage bucket that we manage or use BigQuery Transfer Service to sync CaliberMind data to your Google BigQuery instance.
Do you support pushing data to Google BigQuery, Snowflake, or RedShift?
Yes. This document provides more detailed instructions.
Can I just connect CaliberMind to my data warehouse instead of our other tools?
The biggest value CaliberMind brings to any data ecosystem is our ability to aggregate, normalize, standardize, and enhance your data. In other words, we function as a B2B customer data platform (CDP). We are made to integrate with B2B marketing tools, and we do it well.
Your data warehouse is unique to your company, which means your data schema is unique and prone to change. We highly recommend you allow us to do the hard work of dealing with tech stack changes and data mapping.
That said, we can ingest data from your database, but it will likely be at a higher cost to you than our traditionally supported integrations.