Updated by Nic Zangre
Integrating ZoomInfo data into CaliberMind can help with automating prospect sourcing and CRM standardization. Having clean and accurate Contact and Account data is a key foundation to optimize your processes and opportunity creation.
To get started you'll need to have a CaliberMind administrator add the ZoomInfo API key as a "handshake" to authenticate your account.
Connecting ZoomInfo / DiscoverOrg to CaliberMind
Get your API and partner key from your ZoomInfo Account Manager.
Navigate to Settings >> Integrations >> Add Connector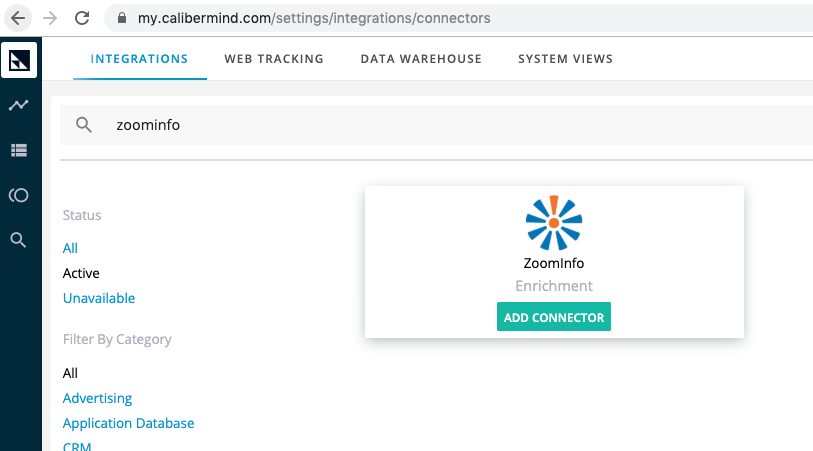 Copy your API keys into the CaliberMind connector settings page.
Enter the username and password tied to that API key and complete the wizard.