CaliberMind Insights - Navigating to Insights/Dashboard
How do I navigate to CaliberMind Insights Dashboards?
Instructions to Navigate Insights Dashboard
To navigate to the CaliberMind Insights Dashboards from the CaliberMind app, click on the "Insights" button on the top-left horizontal menu.

Note: You may need to click insights more than once if popups are blocked.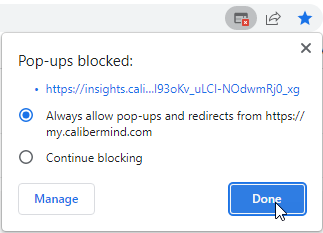 Insights will open in a new browser.

To select a Dashboard, click on the gray menu to the left of your screen. Click on the Insights Dashboard you would like to view.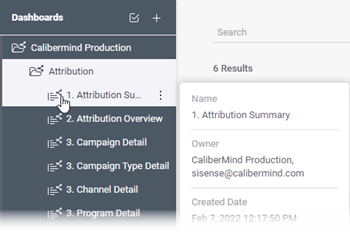 To navigate back to the CaliberMind app, click on the
original
tab when you first opened the Insights app.

Video Instructions
---
---