Setting Your Saved Filters for In-App Reporting
Setting Your Saved Filters for In-App Reporting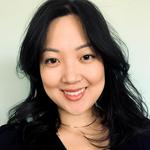 Updated by Angie C.
Why do you want to save your filters?
Because there are other members on your team who use CaliberMind, each user may have specific or different needs from the reports. With that in mind, CaliberMind has a search filter setting to use where you can easily configure filters based on your use case for your reporting needs. You can save these for yourself or your organization as a public filter anyone (authorized in the platform) can access. You also have the ability to make one of these Saved Filters as your default view when accessing your dashboard for at ease visibility!
Navigating "Saved Filters" by Adding Your Desired Search Filter
From the Home Page, select the object and enter what you would like to search.
Select the item you would like to Search.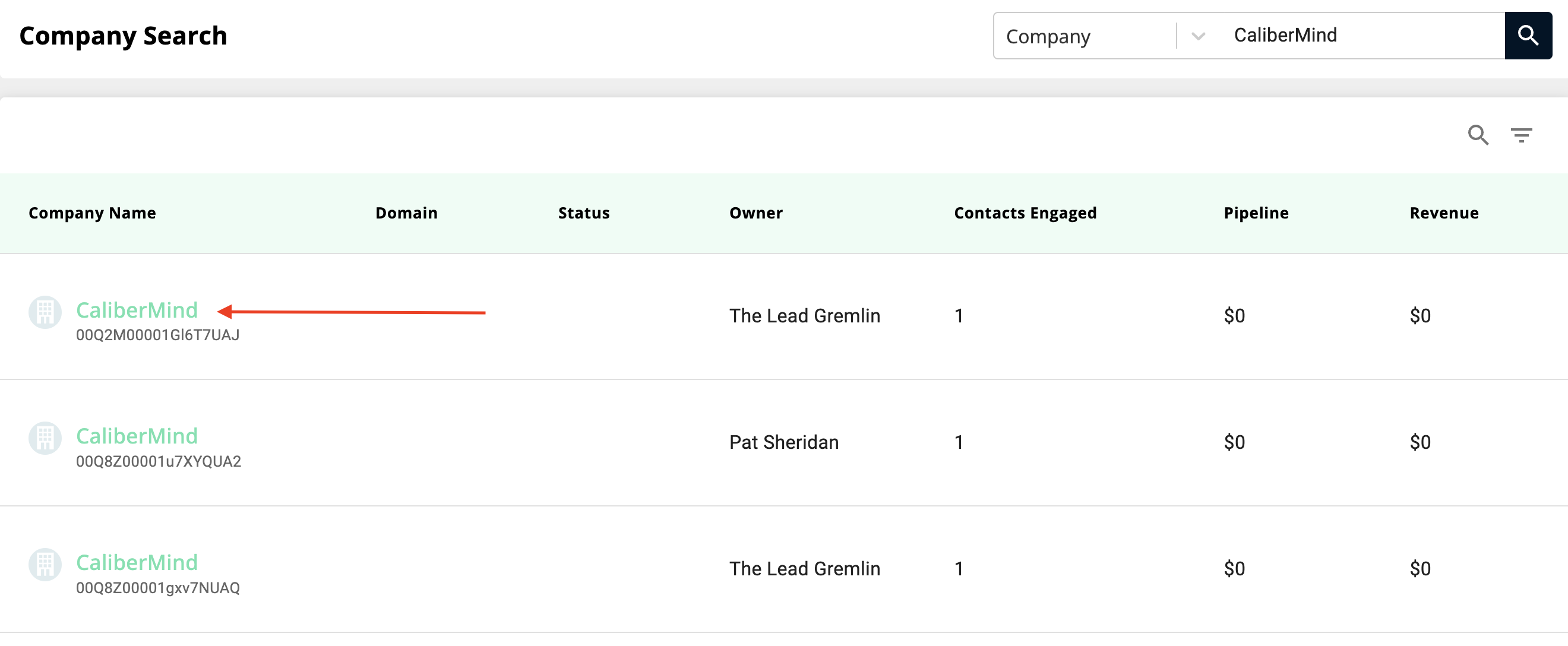 Open the Filter icon drawer from any report tab (People, Attribution, Engagement, etc.) selected.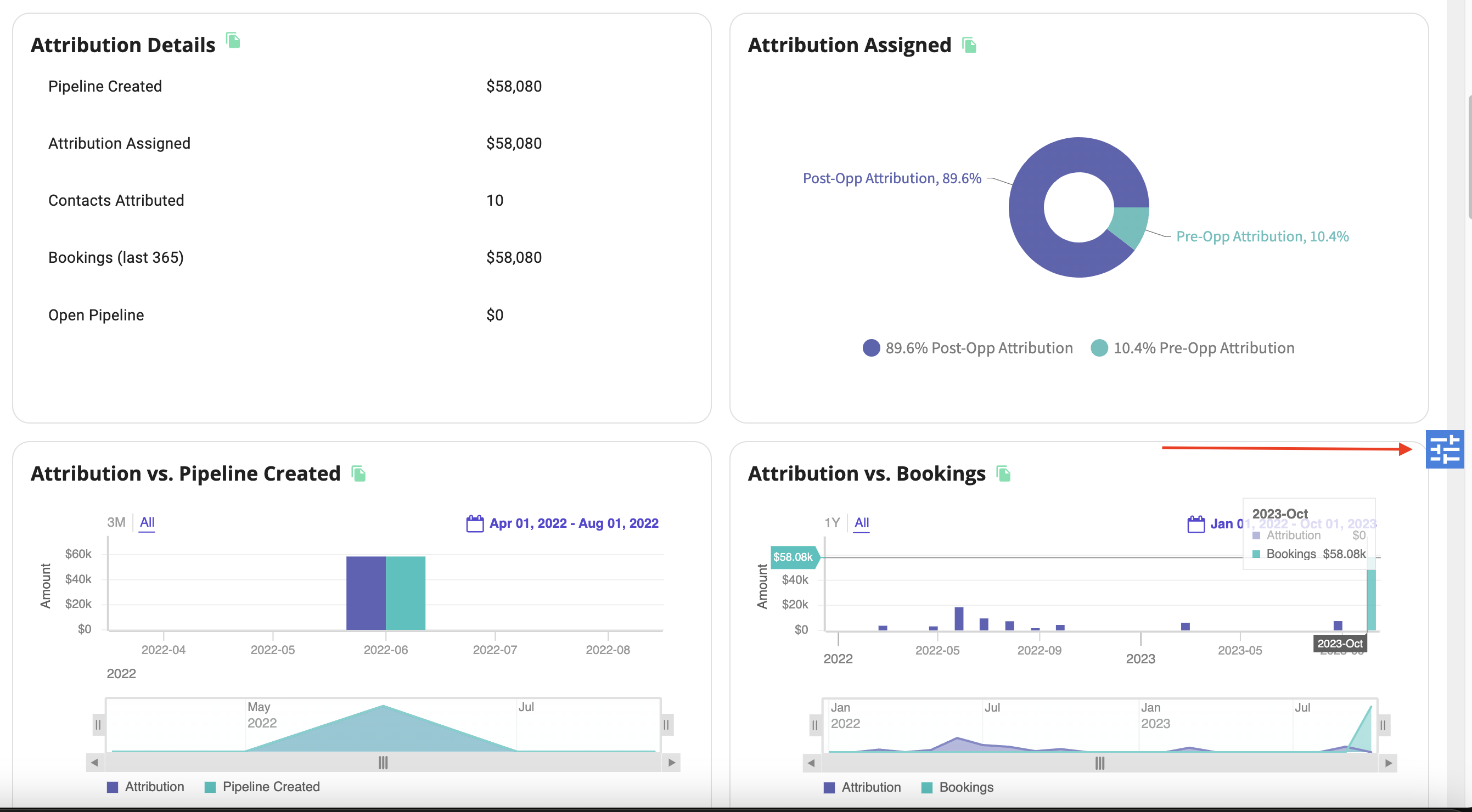 By default, you'll only see the filters for that tab selected. When creating a Saved Filter, you may want to see all of the filters by clicking on the Eye icon.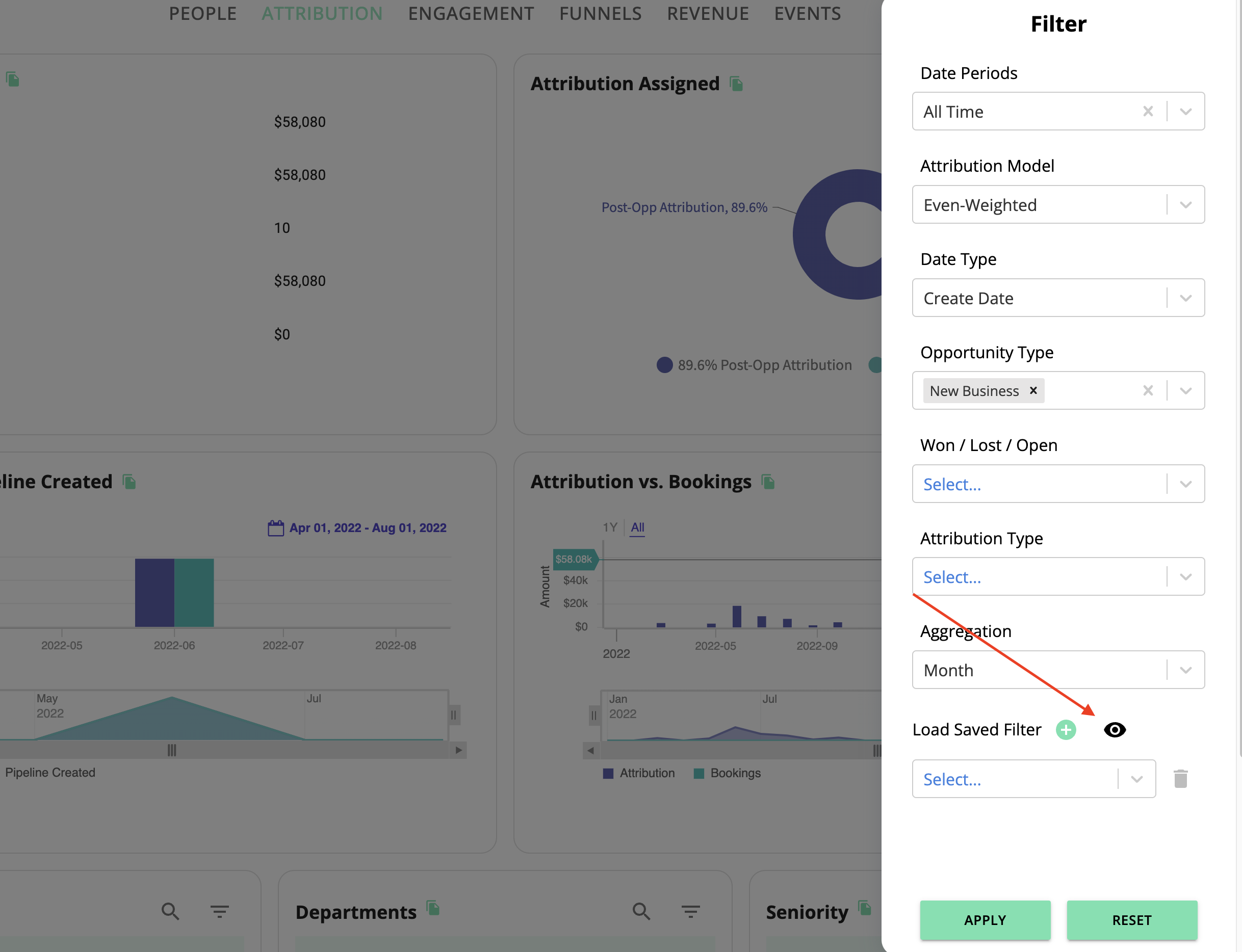 Each section will be collapsed as there are many filters, so to view them, click on the row you'd like to expand.

Set the desired filters for each tab.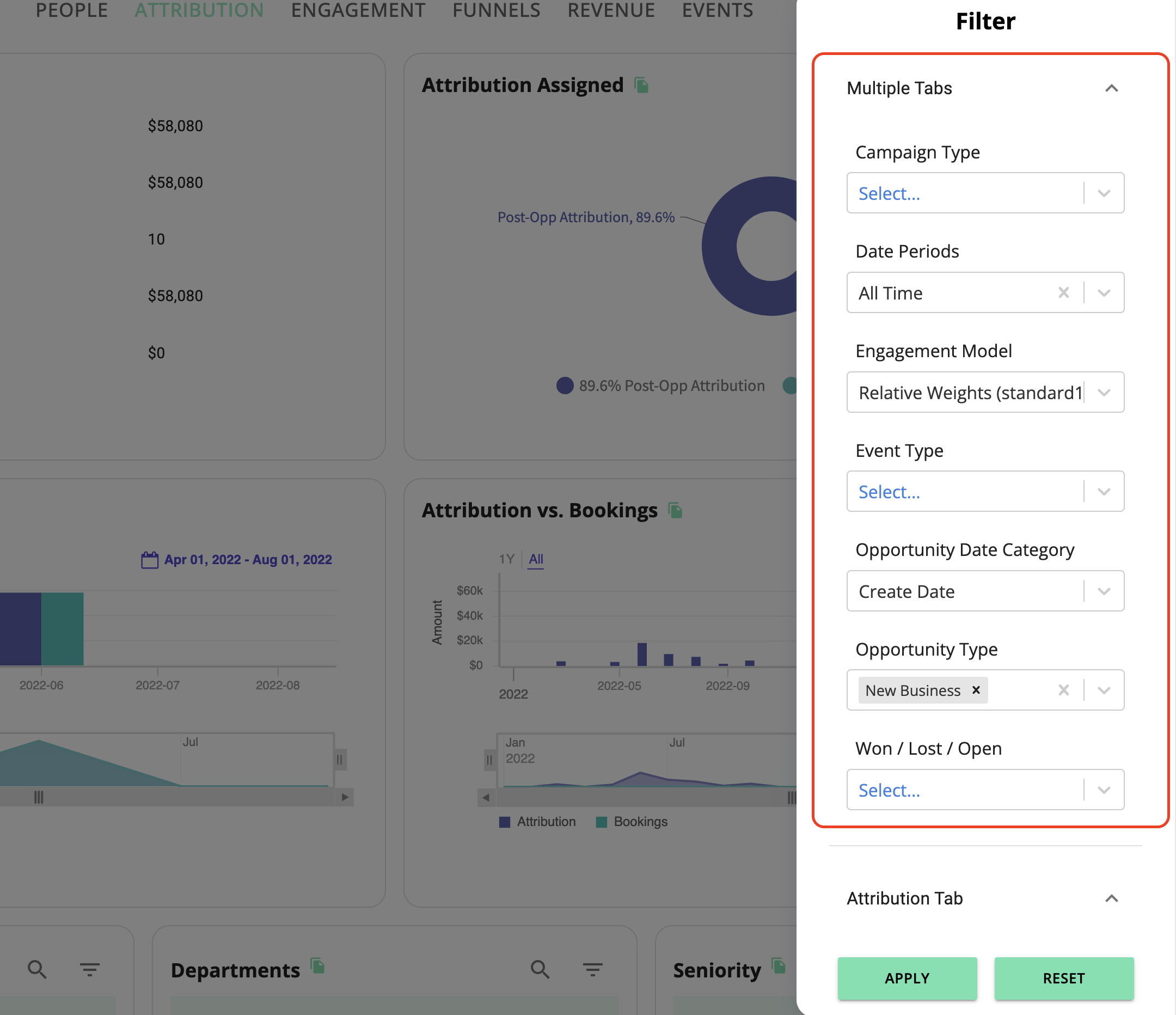 When finished with your desired settings, click the Add button to Save Your Filter.

In the Create Saved Filter modal, you will see the following information:

Name (This is required for you to save and identify your search filter saved)
Public (Check this if you want this filter set to be available for everyone within your organization)
Private (Check this if you want this filter set to only be available to you)
Set as my default? (Check this setting if you want this page to load for you and your users each time you start a new search report)

Now you'll be able to select this filter anytime you interact with this report to quickly apply your filters!

To apply a filter set now, select the Saved Filter name from the dropdown and click the Apply button.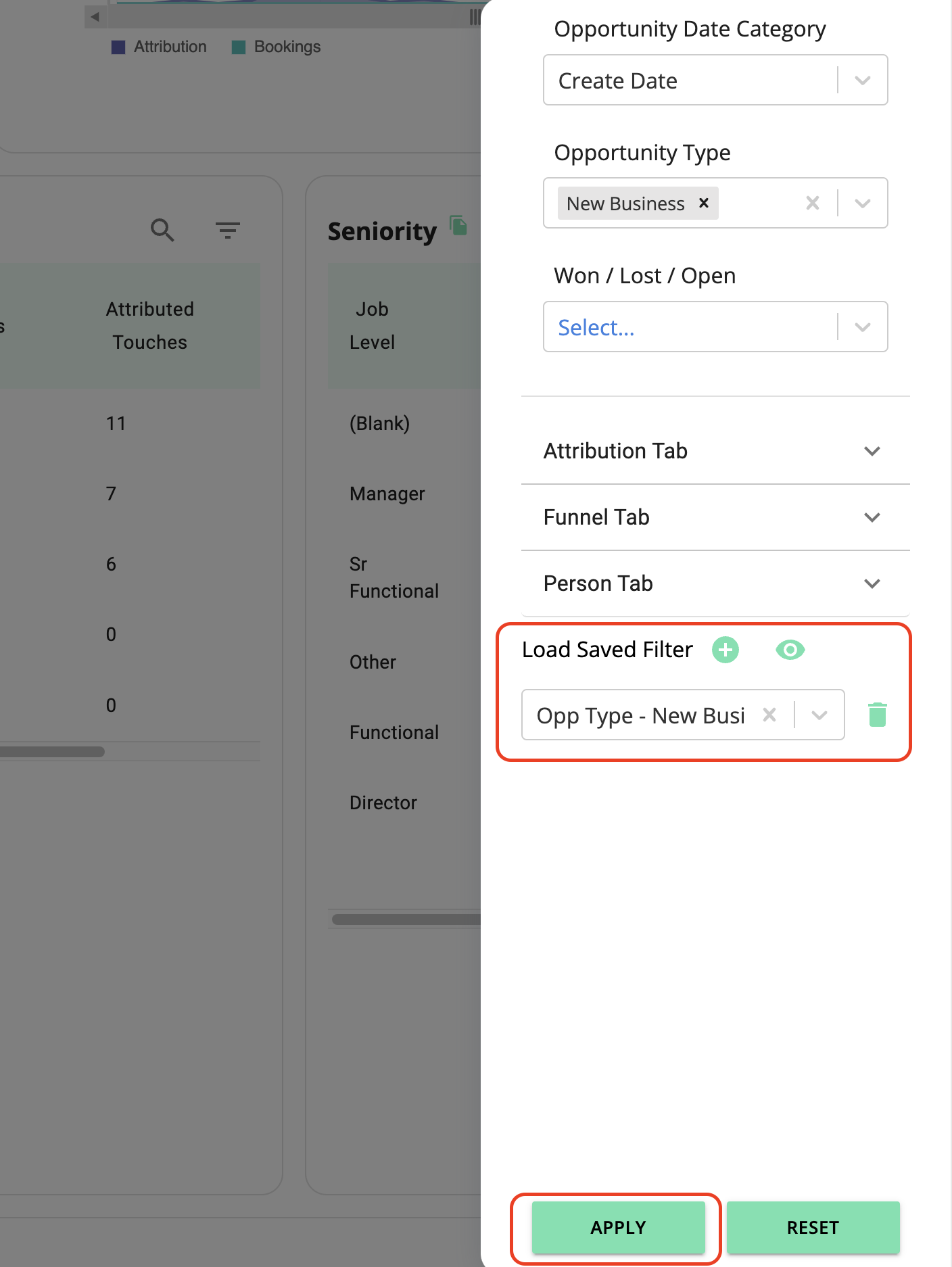 Deleting Your Saved Filter
To delete a saved filter, select the saved filter desired, and click the Trashcan icon to delete.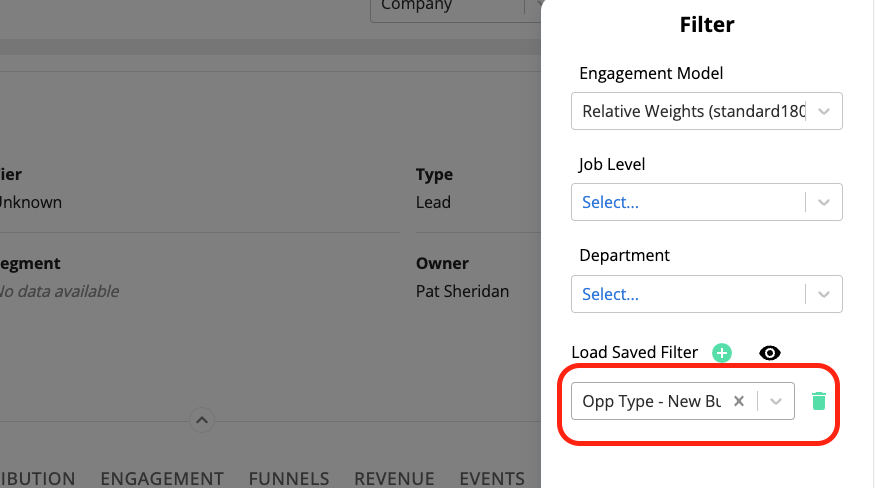 You'll get a confirmation prompt to Confirm if this is the correct filter you'd like to delete.