Add BigQuery Users within CaliberMind
Add BigQuery Users within CaliberMind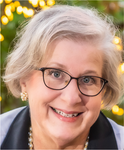 Updated by Cathy Funderburg
Add Users to BigQuery within CaliberMind
Google's BigQuery is a serverless data warehouse. It is a scalable, enterprise data solution that provides companies with a cloud data warehouse to store and query their data. BigQuery is a great tool for analysts and business intelligence professionals to do detailed queries and procedures.
If your users utilize a BI Platform such as Tableau or Power BI, they can query data sources in BigQuery datasets at the Project level.
The following steps will guide you through adding a new BigQuery user within the CaliberMind app:
Navigate to the Cog on the top right of the CaliberMind header.

Click the Cog and the Admin Home page will appear.

On the Admin Home Page, click the arrow to expand the Account menu. Select the link for Data Warehouse Access

The data warehouse Access user list appears in the middle of the screen

Click in the left drop-down list and select a user within the system.
If the new user does not appear in the drop-down list do the following:
Enter a valid 'Gmail' account in the 'Enter an Email' dialog box and click the blue 'Add User' button.

---

Error Message

 In this scenario, the user they're attempting to add has two options:
---
Finally, notify any user that has been added to BigQuery.
Copy the URL found in the green box at the top of the screen.

Send this URL to the new user.
Video Tutorial