Overview of Analytics and Attribution
Overview of Analytics and Attribution
Updated by Chris Nixon
CaliberMind offers a variety of useful reports for marketing, sales and data health. Some customers with larger BI teams also wish to connect to our data warehouse directly -- which is also completely possible!
The REPORT SEARCH feature allows you to browse standard and saved reports for your organization. This is the homepage for CaliberMind Analytics.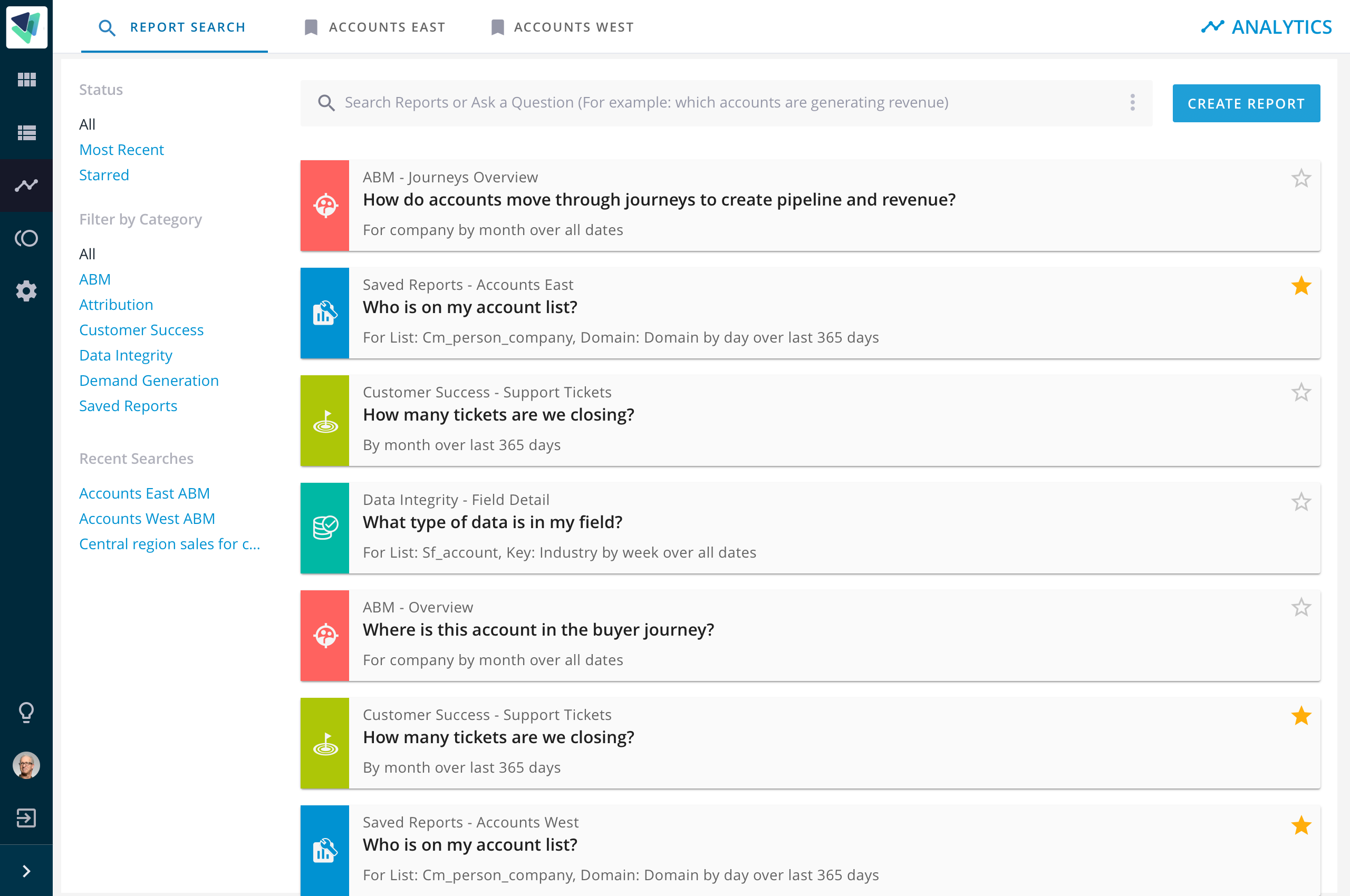 Saved Reports - any standard or admin user of CaliberMind can save reports for all to use in two easy steps!
Set Filters (such as List, Date, CampaignType, etc)
"Set as default" or "Save as new" (available at the top-right of any report)