Logging Into Google BigQuery
Logging Into Google BigQuery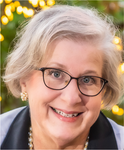 Updated by Cathy Funderburg
Logging into BigQuery
Navigate to https://console.cloud.google.com/bigquery
Sign in using your Google mail-approved email.
If you don't have access please email help@calibermind.com
Why use Google BigQuery?
BigQuery is a great tool for analysts and business intelligence professionals to be able to do detailed queries and procedures.
Data scientists will find it useful in machine learning with Python, R, or other languages and can utilize the BigQuery API to write applications and connect directly to your data.
If you utilize a BI Platform you can use your credentials to directly connect to your BigQuery database.
Clicking the triangles on the left will drop down the folders to reveal their contents. The project contains your raw source tables (ex. Hubspot, Salesforce, Marketo) as well as your cleaned and normalized CM tables.
Double-click on the table name to open the table schema which shows all of the field names, data types, mode, policy tags, and descriptions.
You can also click on the three dots to the right of the table name to open the table or open a query to it directly.
A basic SQL query of the cm_account table in the editor. The editor will tell you how much processing power it will require.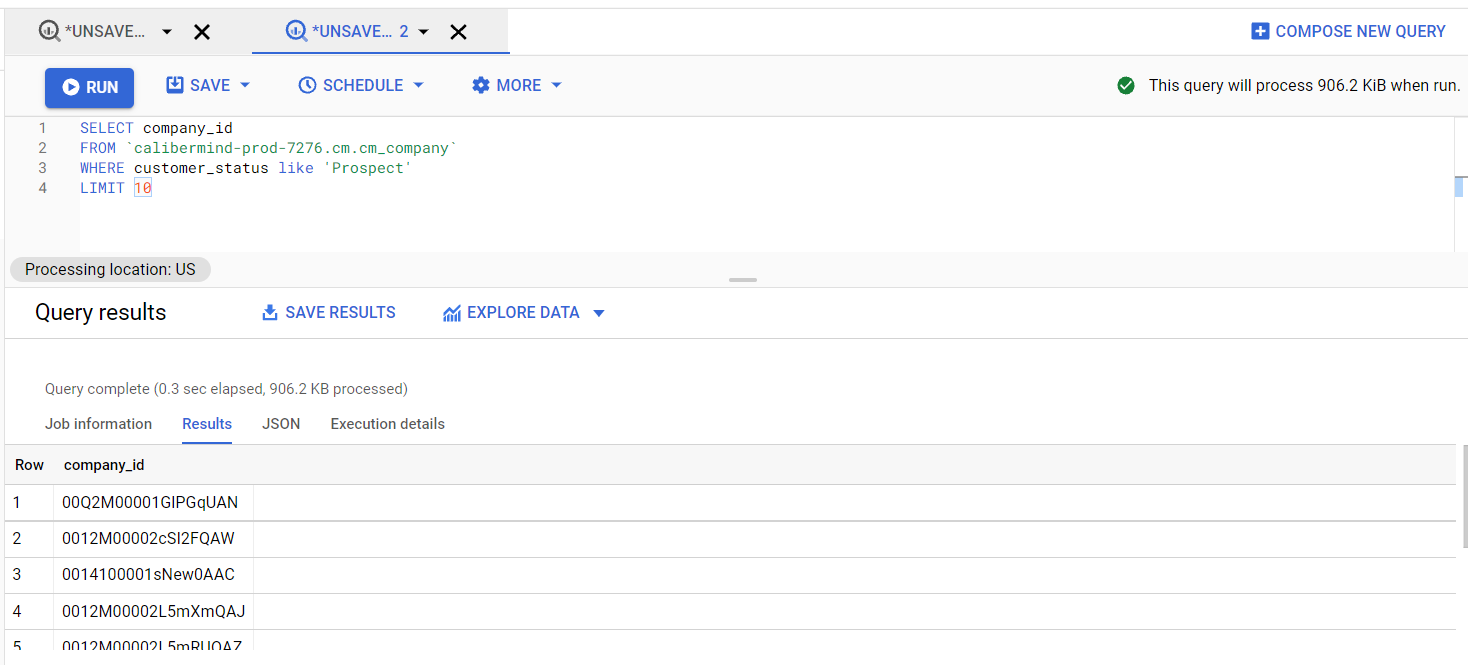 Sample Query to get you started:
SELECT company_id
FROM `calibermind-prod-7276.cm.cm_company
`WHERE customer_status like 'Prospect' 
LIMIT 10