Using Tags to Organize Your Lists
Using Tags to Organize Your Lists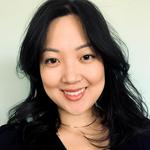 Updated by Angie C.
Using Tags to Organize Your Lists
Why append and add tags to lists?
Tagging your lists created in CaliberMind is a way to add context and provide more organization to your current Lists.
With many Lists created that could accumulate in CaliberMind, it may be easy to forget what your lists are for. With tagging, it is easy to customize how your lists are organized and to remind you what the lists were created for.
In addition, if there are several users on your team or other departments who create and use Lists, those users may want to tag by department or by their name specifically so you all can reference back to these lists easily.
Here are a few examples of different scenarios where Lists are created and you can add tags:
Your BI Professional has created a CSV of target accounts that you would like to use to filter reports.
You have a SQL query written by your Business Analyst to gather all partner campaigns and you would like to see how they are performing.
Your CRO wants to see only Prospects with new Opportunities created in-month and their related touch points.
With these use cases where you have specific lists to reference back to, adding tags to these lists will allow you to easily find the lists by the tags you've appended by filtering your lists or by sorting your lists via Tags. When thinking about adding tags, you should tag your lists based on the organizational framework of how you can easily reference back to the lists (i.e. category, relevant department, title, or individual teammate who requires the list).
How do you add tags to your lists?
There are a couple ways to do this. You can add the tag under the List you want to tag under the Lists tab:
1. Open your lists in CaliberMind click on the Lists tab.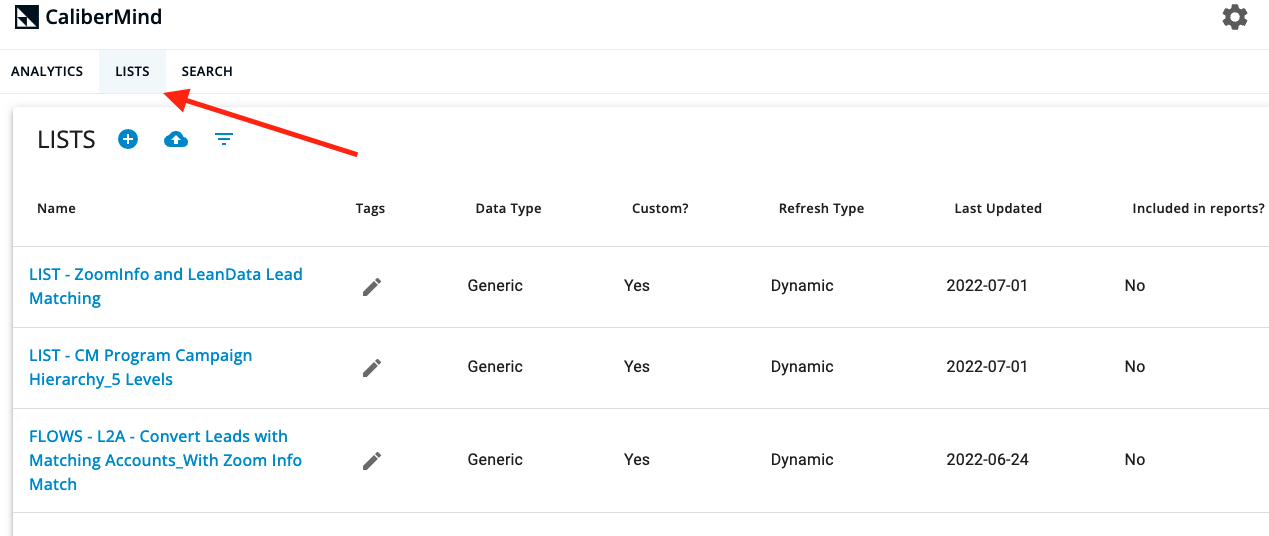 2. Click on the pencil icon and type the tag you want to add to the List selected, and then hit Enter.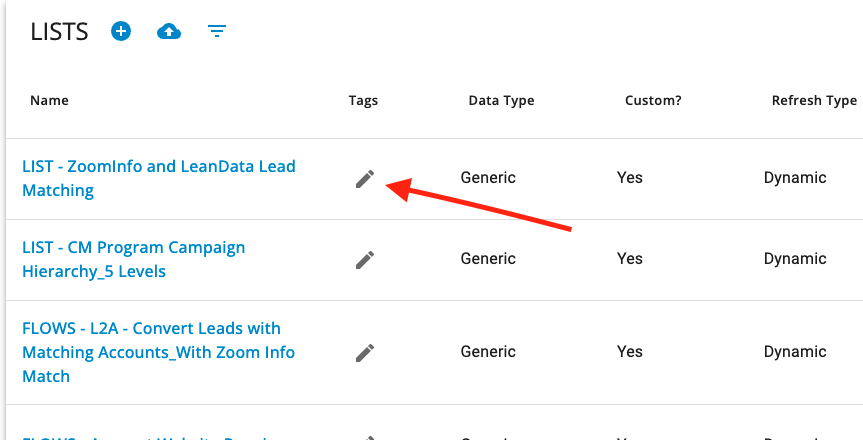 The second way is to:
1. Select the List you want to work with under LISTS and the list will show a Preview, Details, and SQL tab.
*If the list has been imported it will not show the SQL because there is none.
2. To add a tag, click on the Details tab and under the Metadata section in the middle, click on the pencil icon under "Tags."

It will allow you to add a new tag to the List Type with options of Company, Campaign, or Person.
How do you view and organize your lists by Tags?
When you click on the funnel icon at Lists, you will see a left panel appear to show you the Tags created. Clicking on your tags will lead you to the corresponding lists.