Setting Up the LinkedIn Push Connector
Setting Up the LinkedIn Push Connector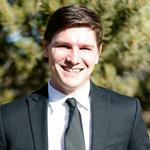 Updated by Andrew Sawusch
Why Use the LinkedIn Push Connector?
The LinkedIn Push Connector enables your organization to capture LinkedIn Ad Lead-Gen form submissions upon completion. In other words, this connection allows you to automate lead capture in your CRM and/or MAP using CaliberMind workflows.
Permissions required for LinkedIn Push Connector
The user who is connecting this Push connector must have the following permissions within LinkedIn:
To see a list of the various roles and their corresponding permissions, please see the LinkedIn KB Article "Permission for Lead Gen Forms" here.
To verify you have the correct permissions, check out the sections below "Setting up the Connector."
Setting Up the Connector
To set up the connector, click on the Settings gear at the top right:

Expand the "Connectors" section

Select "Create Push Connector"

Select the "LinkedIn Advertising" connector and follow the on-screen prompts to connect your instance: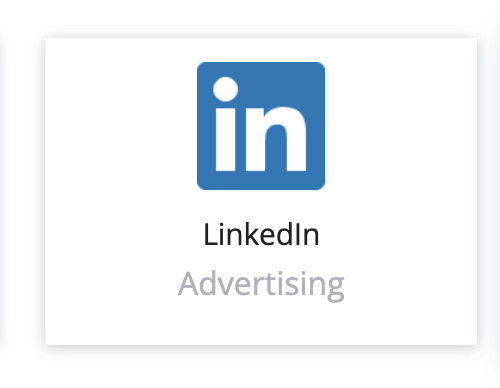 Have an issue or error message when trying to connect? Follow the steps in the next two sections to verify you have the necessary permissions.
Verify Current Permissions
You can verify your current permissions by following the steps below:
Campaign Manager Permissions
You can access the Campaign Manager page from the link here within LinkedIn
Click on the link under "Account" to access "Campaign Manager" (*Note: If you do not see an account name listed, then you do not have Campaign Manager permissions.)

On the left-hand side, click on the "Account Settings" drop down, then click on "Manage Access" (*Note: If you do not see an option for "Manage Access" - then you may not have the necessary Campaign Manager permissions)

On the next page, it will display the various users, indicating your and others' current account role permission levels

If you need to change the permissions - click on the drop-down box to adjust the account role type for the individual
Company Page Permissions
You can access the Company Page admin section from the link here within LinkedIn
Click on the link next to your company's logo under "Company" to access the Company Page settings

On the next page, click on "Admin tools" at the top right just above the company banner - select "Manage Admins" (*Note: if you do not see an option for "Admin tools" - then you do not have Company Page permissions)

On the next page, it will indicate your and others' current Company Page permission levels

If you need to change the permissions - click on the pencil icon in the same row as the various profiles to "Edit Page Role". A dialogue box will pop-up to adjust permissions for that user
Reauthorizing the Connector
In situations where the previous user who authorized the Push connector is no longer with the organization, or if the connector's token has expired, please complete the following steps to reauthorize the connector:
Click on the Settings gear at the top-right of the screen

Expand the "Connectors" section

Select "Push Connectors Status"

Click on the three dots in the row with the LinkedIn logo

Click on "Reconnect" and follow the on-screen prompts (*note: if after following the on-screen prompts you receive an error message saying the user does not have the necessary permissions, please see "Verify Current Permissions" above)