Using Campaign Lists in Dashboards
Using Campaign Lists in Dashboards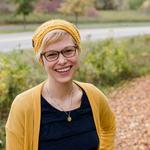 Updated by Chris Asp
Why use campaign lists in dashboards?
The Chief Revenue Officer wants to see how tradeshow marketing campaigns have continued to influence customers past the event.
Your Marketing Manager would like to view newsletter campaign performance on current opportunities.
Your Data Scientist has written a query to select only Campaigns initiated by your US Marketing Team.
Open the Attribution Overview Dashboard
Click the LIST: dropdown, and select the Campaign list you would like to use to filter.
The dashboard will now filter by just the account_ids present in that list and update the 
scorecards with the new data.