Campaign-Program Membership
Campaign-Program Membership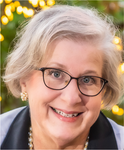 Updated by Cathy Funderburg
Campaign-Program Membership
What is a Campaign?
Campaigns are planned and coordinated efforts to raise awareness about a new product or capture customer feedback. Campaigns are actions designed to generate results in the short, medium, or long term. As a result, they provide a reliable way to measure company efforts so that the return is profitable.
Where do I view my Campaign-Programs Membership listings?
CaliberMind allows you to view, filter, and sort all of your campaign lists via the Campaign-Program Membership.
How to view and filter Campaign-Program Membership listings
Navigate to the Admin area by clicking the cog in the top right corner of the screen.

A) Click the Campaigns menu on the left navigation bar. The Campaigns menu will appear. B) Select Campaign-Program Membership from the menu. C)The Campaign-Program Membership Listing will appear.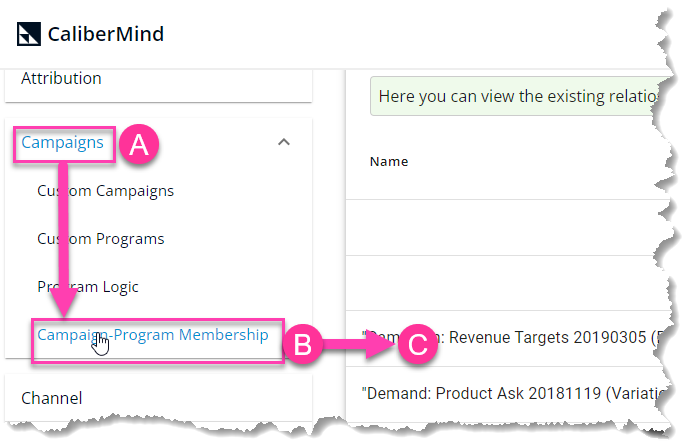 Alternatively, you may also click on the A) Campaign menu and select the B) Campaign Membership link from the right side of the screen.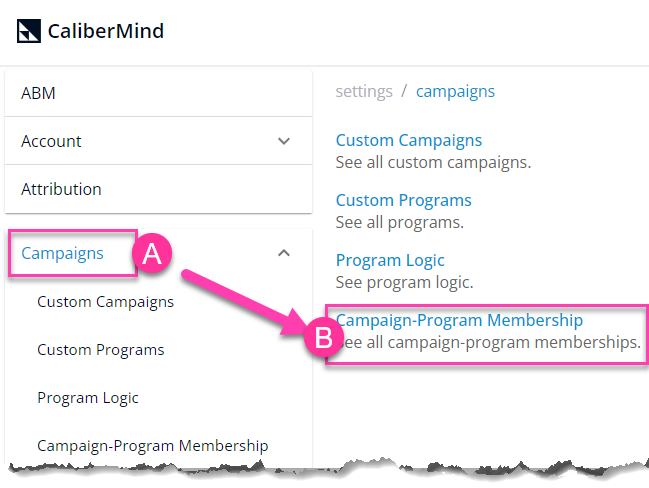 ---
Campaign-Program Membership Listing Description
The Campaign-Program Membership Listing is VIEW ONLY. It shows the existing relationship between Campaigns and Programs.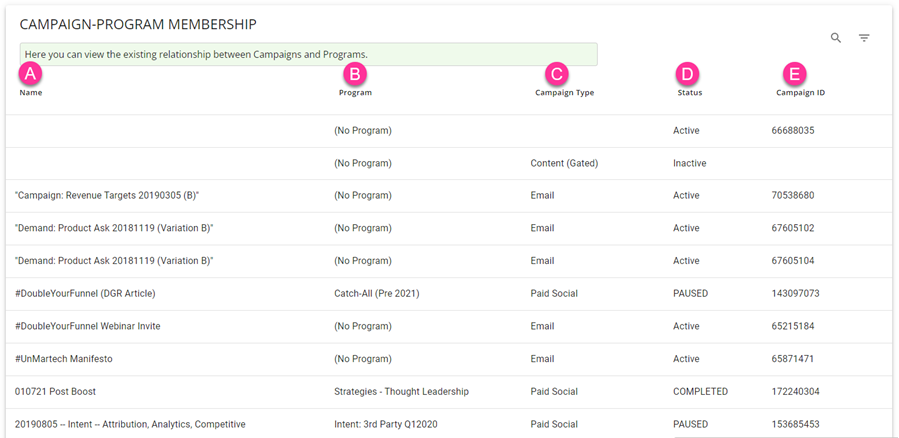 Name - Campaign name used

 Program - Program name used

 Campaign Type - Type of deployed campaign

Status - Status of the campaign (active, inactive, completed, paused) 

 Campaign ID - Assigned campaign ID given for tracking within CRM
The Program Logic page will be where you can adjust the logic to roll up Campaigns to Programs. From this listing you can use the standard Search and Filter options.
How to apply a filter
To apply a filter to the list click on the A) Filter Table dropdown list on the top right of the screen. B) The filter dialog box will appear. Make your desired selections.