HubSpot
Setting up your HubSpot connector in CaliberMind only takes a few clicks!
Go to Settings >> Integrations >> Add New Connector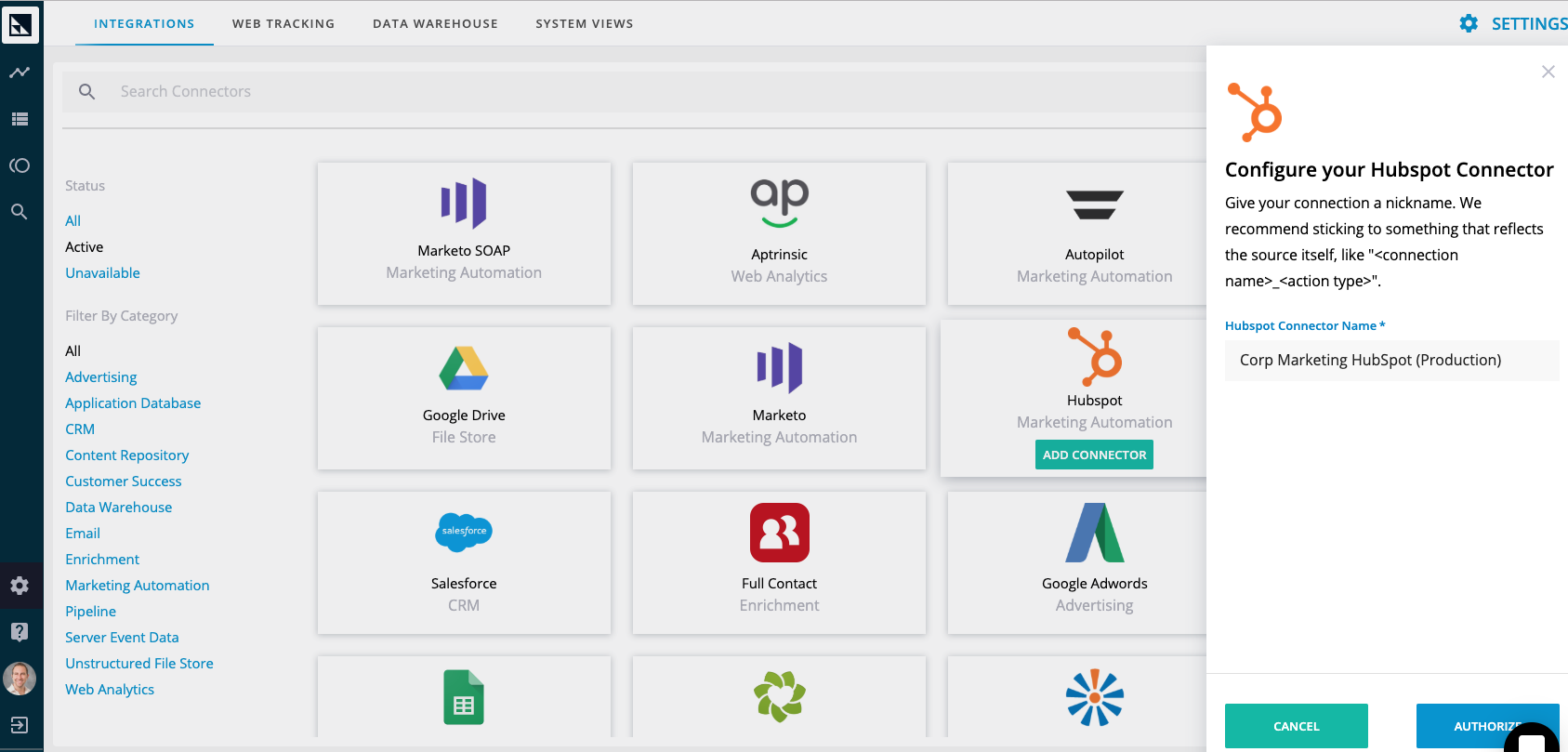 Give your HubSpot connector a name and click "Authorize". Please make sure when connecting that all the below API permissions are available. You should have:
Users and Accounts
Reports
Business Intelligence API
Contacts
Content
Forms
(If you're missing one please check the permissions of the user creating the sync and also the version of HubSpot you're using)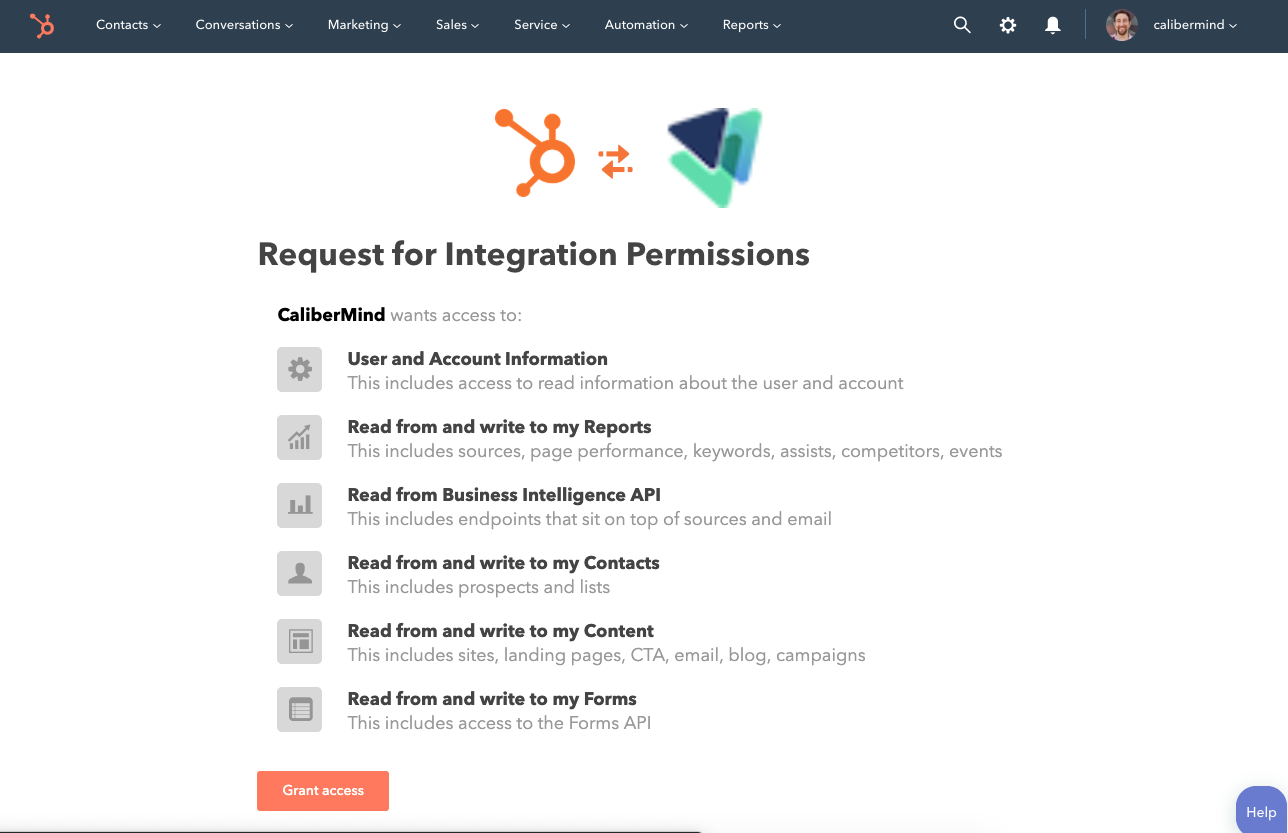 Log into HubSpot to verify the connector was approved.
HubSpot system tables such as hs_companies and hs_deals will begin to show in CaliberMind within 1-2 hrs as your system view gets updated. Data will be refreshed hourly.
The CaliberMind integration will sync the following tables:
hs_events
hs_deals
hs_contacts
hs_campaigns
hs_engagements
hs_lists
hs_companies
hs_deal_pipelines_stages
hs_lists_filters
hs_timeline_changes
hs_keywords
hs_deals_associations_associatedcompanyids
hs_deals_associations_associatedvids
hs_owners
hs_social
hs_deal_pipelines
hs_form_form_submissions
That's it! Reports and system views will be set up automatically.
To get more information on how CaliberMind data is mapped to HubSpot, refer to the following spreadsheet:
---
---