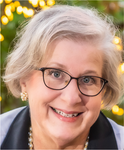 Updated by Cathy Funderburg
Why Create a List?
As a CaliberMind customer, you may have discovered some customizations are needed to meet the needs of your end users. The most common use cases we see from our customers involve list uploads. For example:
Uploading a list of target accounts for an ABM play
Identifying a segment of people based on an enriched list from a vendor
Backfilling information that was populated in a spreadsheet
To meet your needs, we've created a list importer that will allow you to create a custom table in BigQuery. That custom table can then be used to filter various reports via a list or segment filter. It can also be leveraged by your CaliberMind customer support representative to augment existing key tables with new and improved data.
The list importer supports files up to 20MB and files must be in a CSV or TSV format.
Remember, name your list something that will be easily identifiable to your team. Examples may be "2022 Target Account List" or "Q1 2023 Key Contacts."
All uploads create a table in your BigQuery database and a list that may be used to filter reports.
If you intend to use the list to backfill data or create a report join, please work with your customer success representative to ensure proper setup.
How to Import a List
Click the Lists tab from any application page: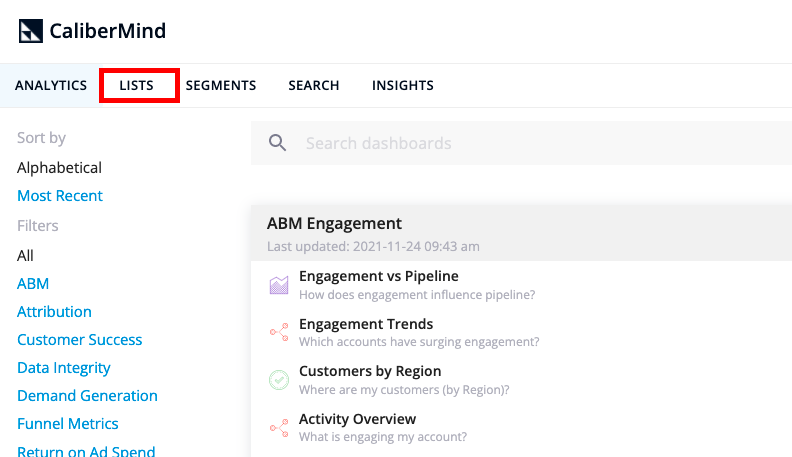 Click View All: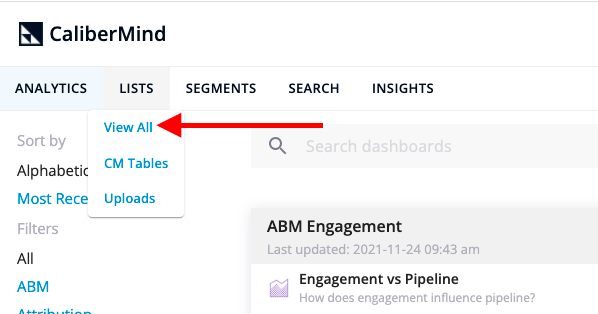 Click the import icon shaped like a cloud with an arrow pointing up: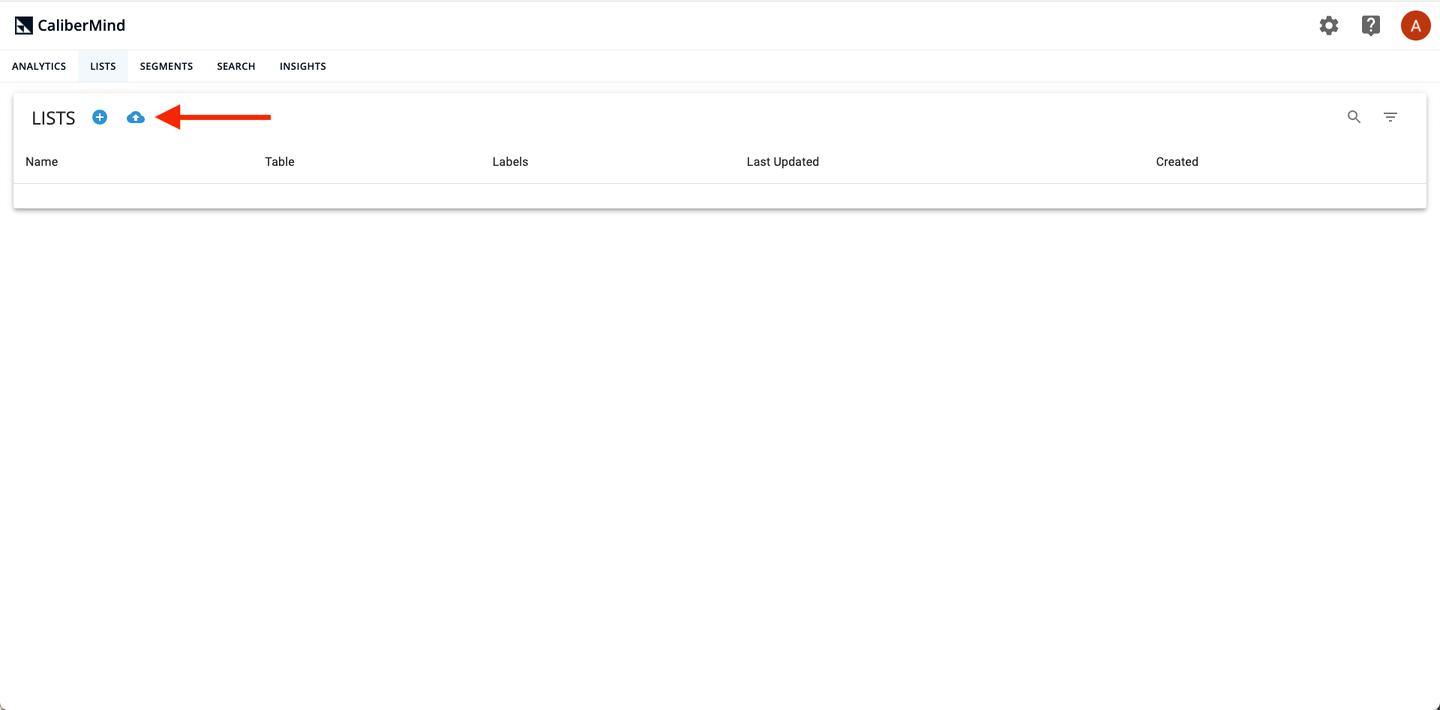 You will be prompted to name your list (and BigQuery table). The maximum file size we support is 20 MB and the file must be in a CSV or TSV format. Once you've named your list, click Select File: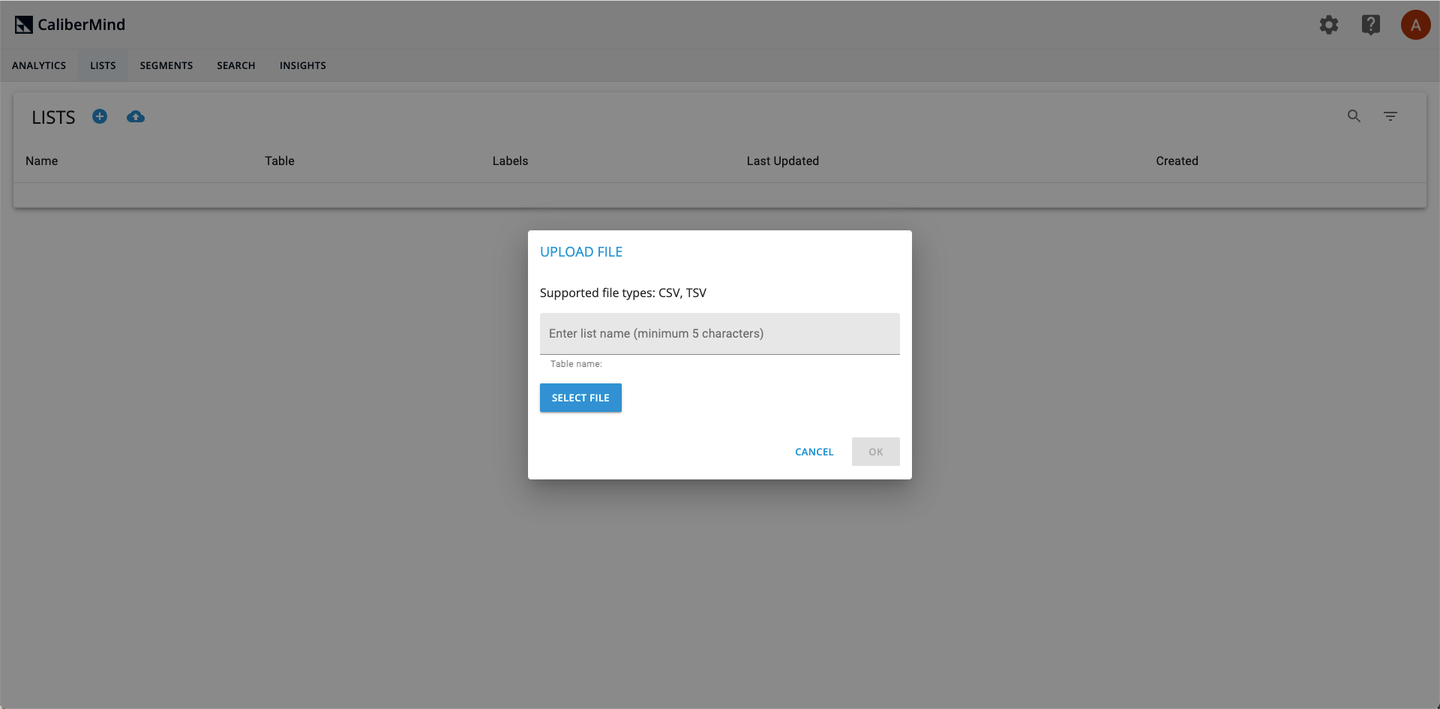 Once you have selected your file, click the OK button to complete the import: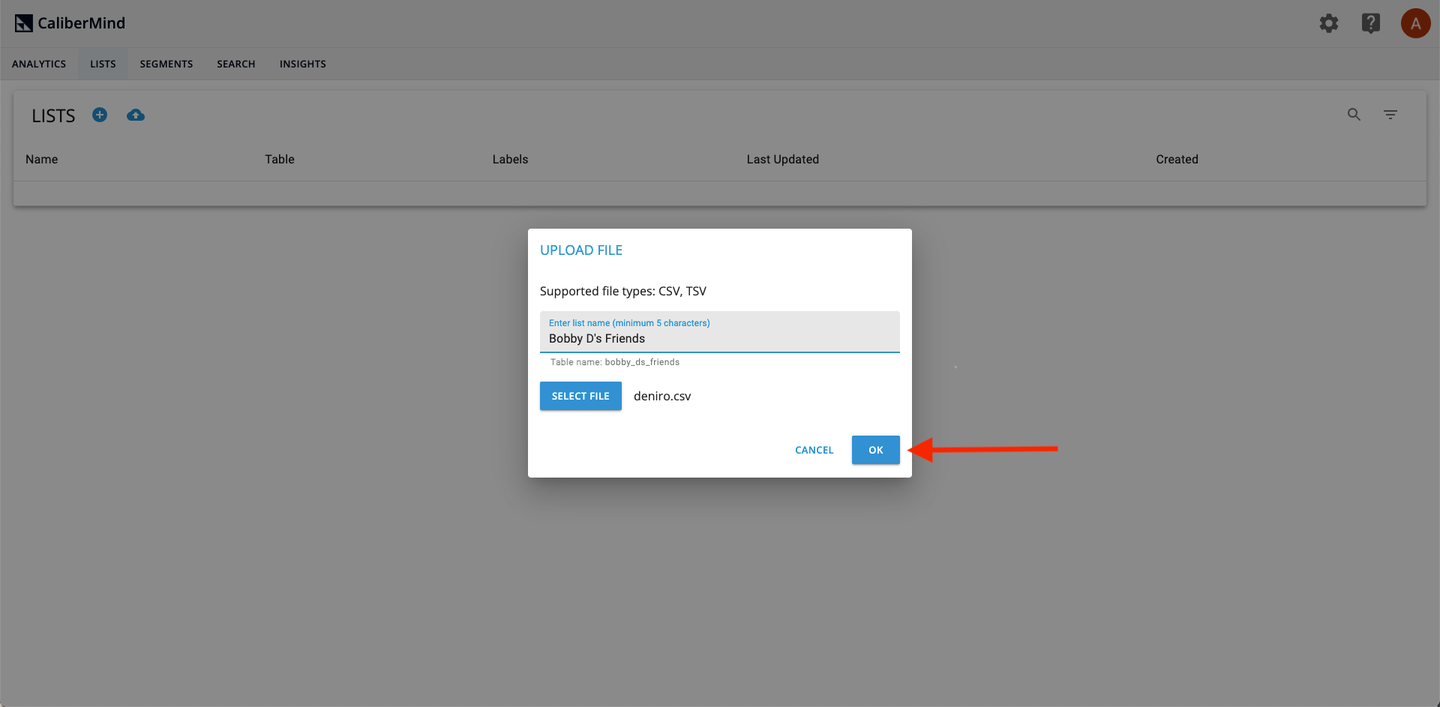 When your file has been accepted, the screen will refresh and give you the option to verify your record count matches the expected number of rows. To see the record count, click the Test button: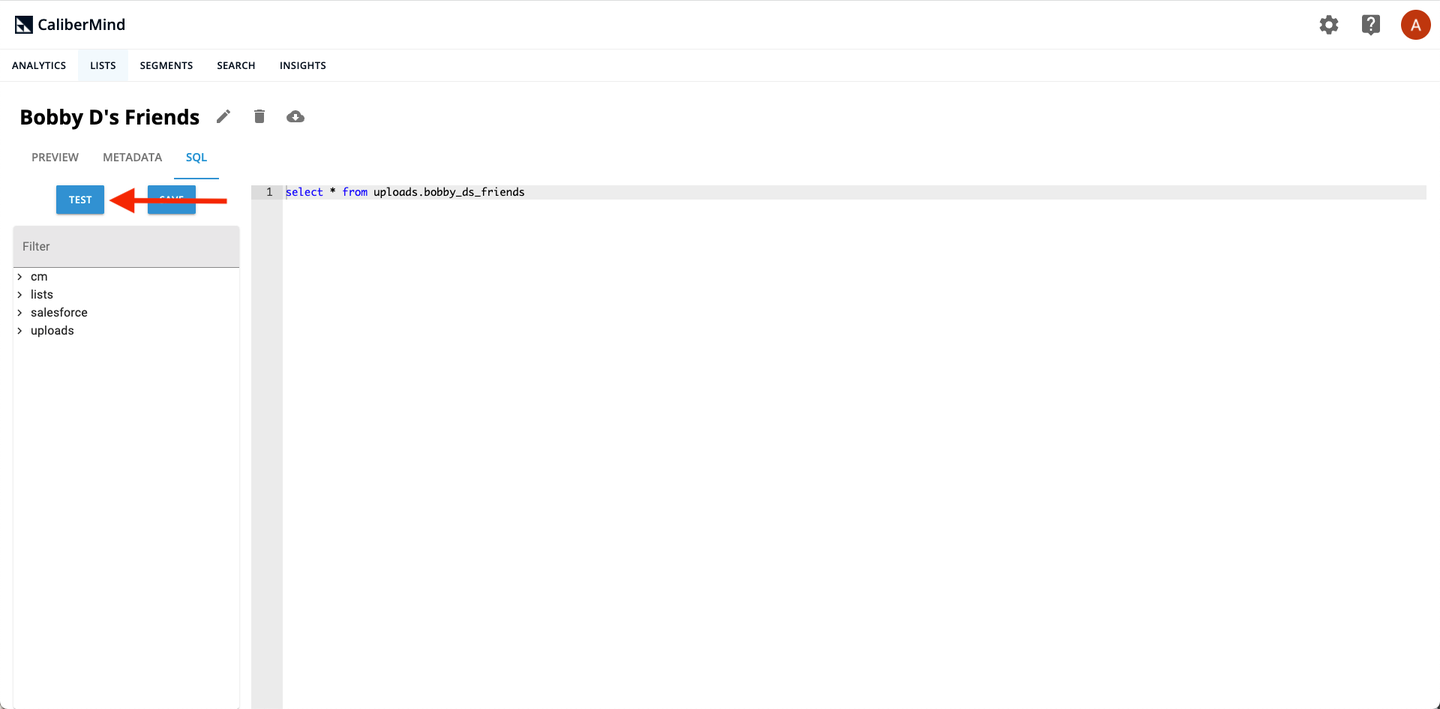 Look for the Preview bar to see your row count: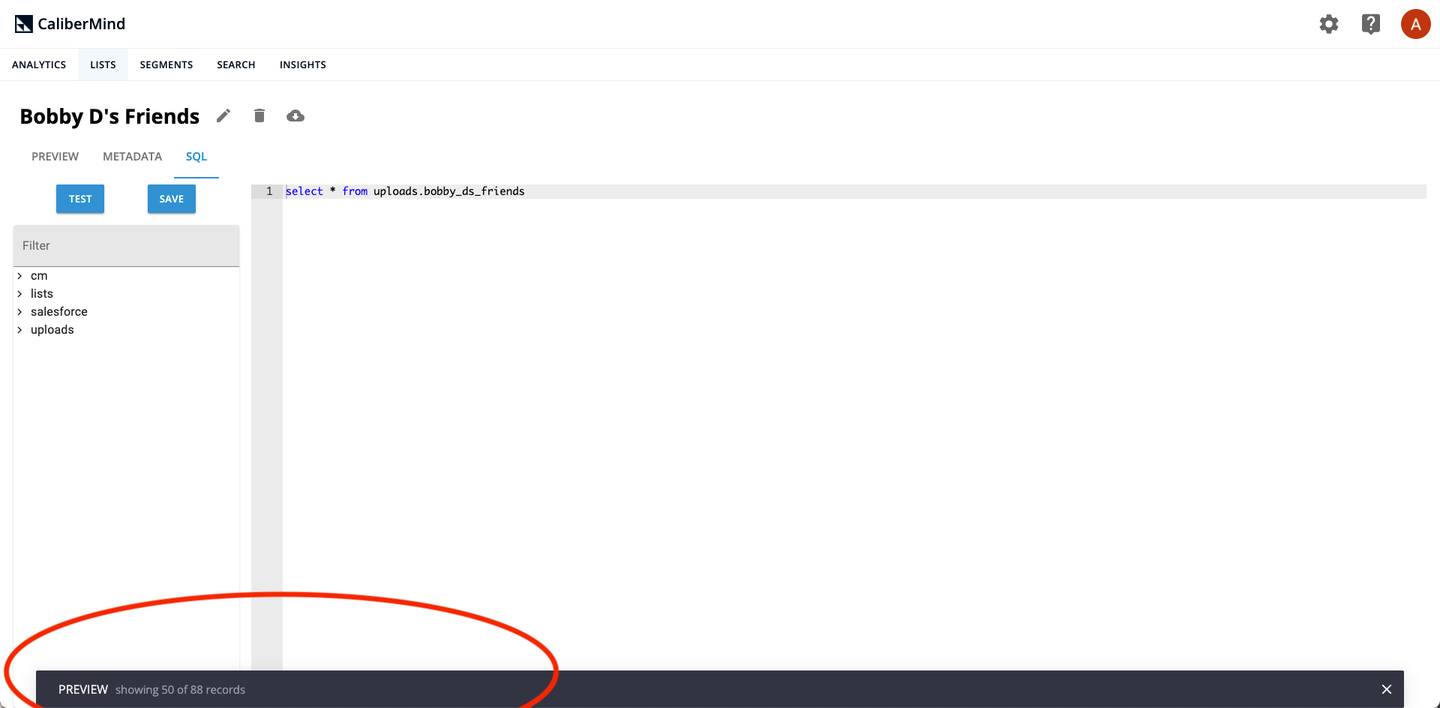 Viewing an Uploaded List
To see the imported file, click Lists then Uploads: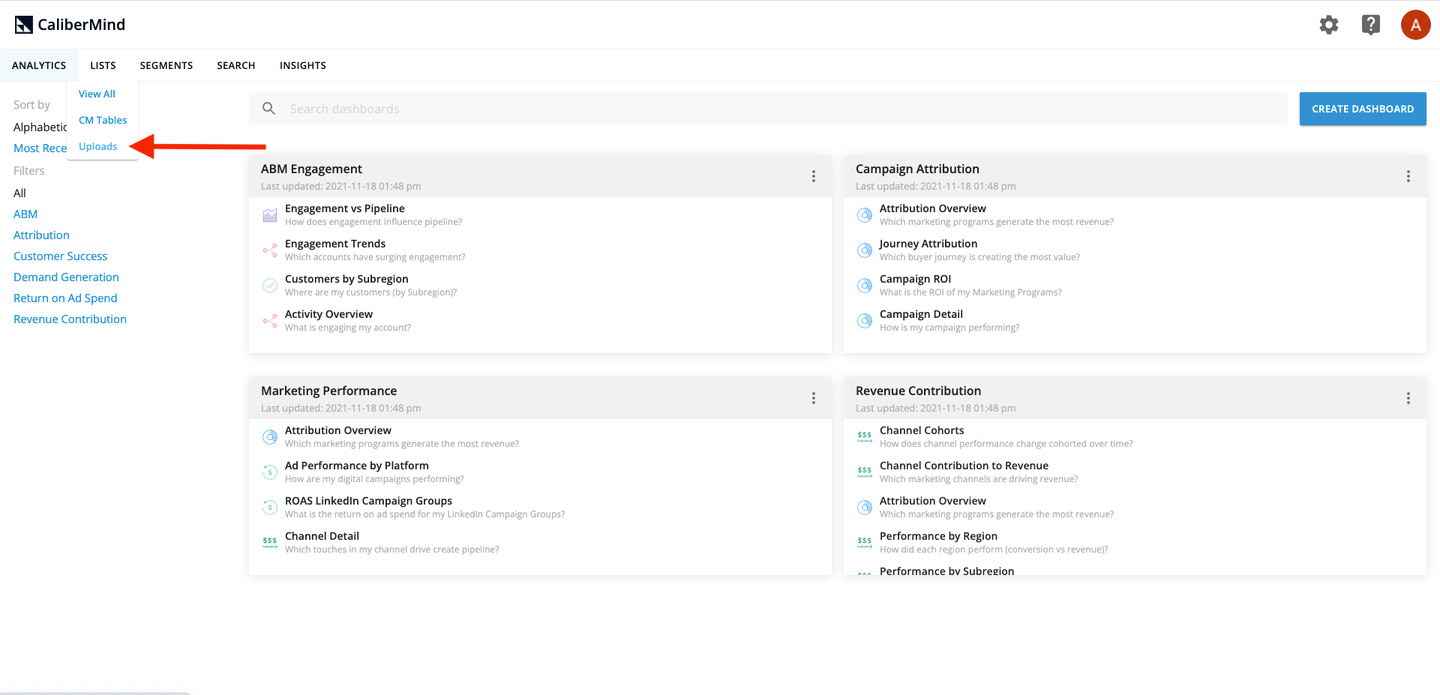 Click your imported list's name: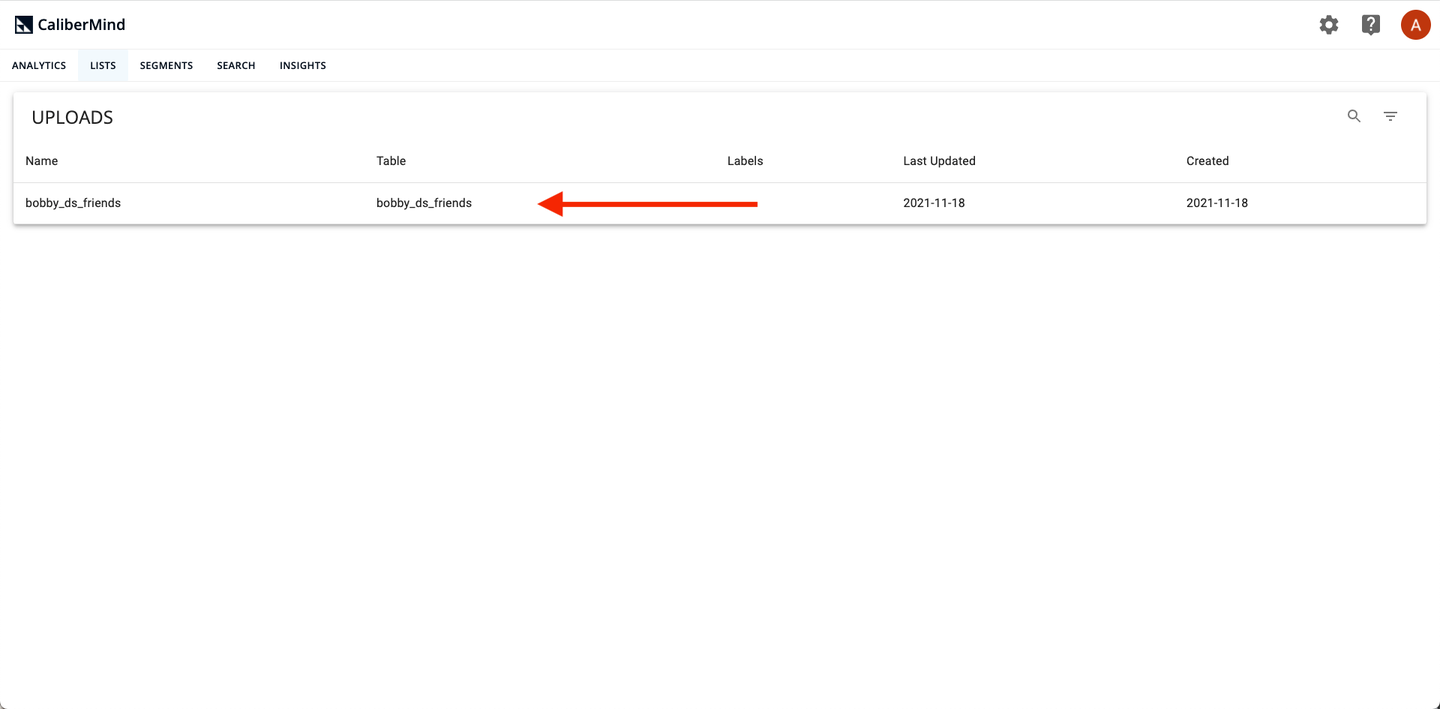 Your list should include the rows indicated in your spreadsheet and data will be organized as it was in your file.
Deleting an Imported List
Forget a key column? Mislabel your column headers? No problem. You can delete your custom list and start fresh.
Any reports or items referencing this table will no longer work as expected. Make sure to let your end users know that any reports filtered on the list will need to be updated to your new list.
If your list is used for any custom logic or if you're not sure how the list is used, please contact your customer support representative before deleting the file.
Follow the steps above to view your custom list. Once you click on your list's name, you'll see the records in your list table and a trash can icon next to its name. Click the icon to delete your list: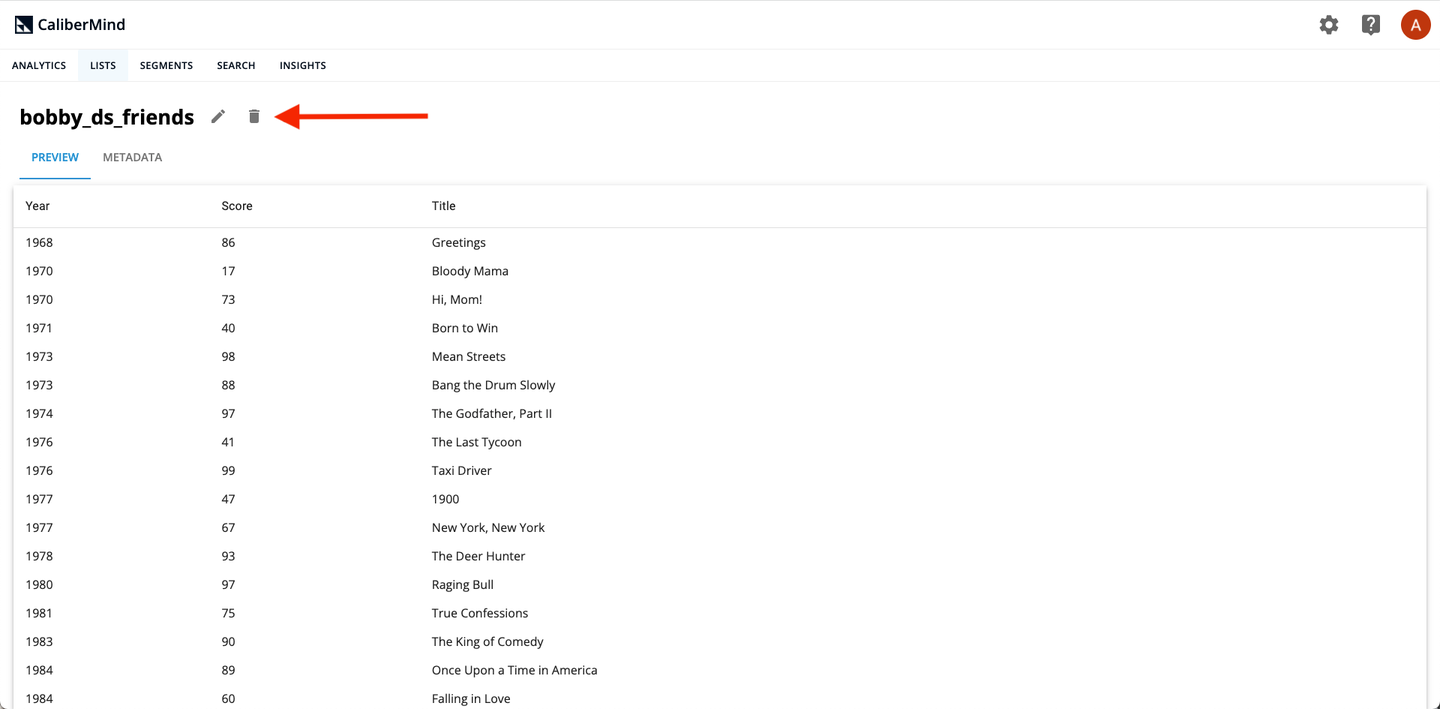 You'll be prompted to confirm your intent to delete the list. Click Confirm to delete the list/BigQuery table: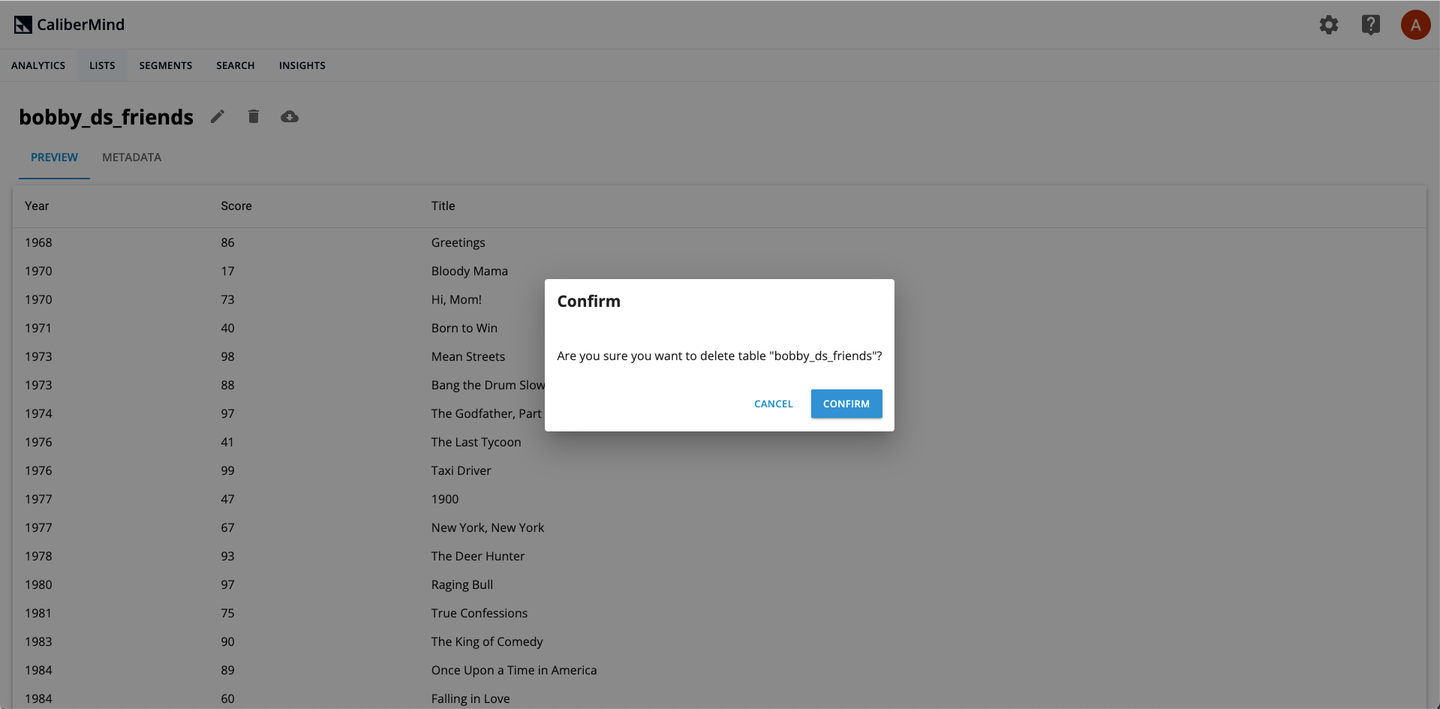 Renaming Lists
To make your list name more intuitive or user-friendly, click on the pencil icon next to the name and type in a new name: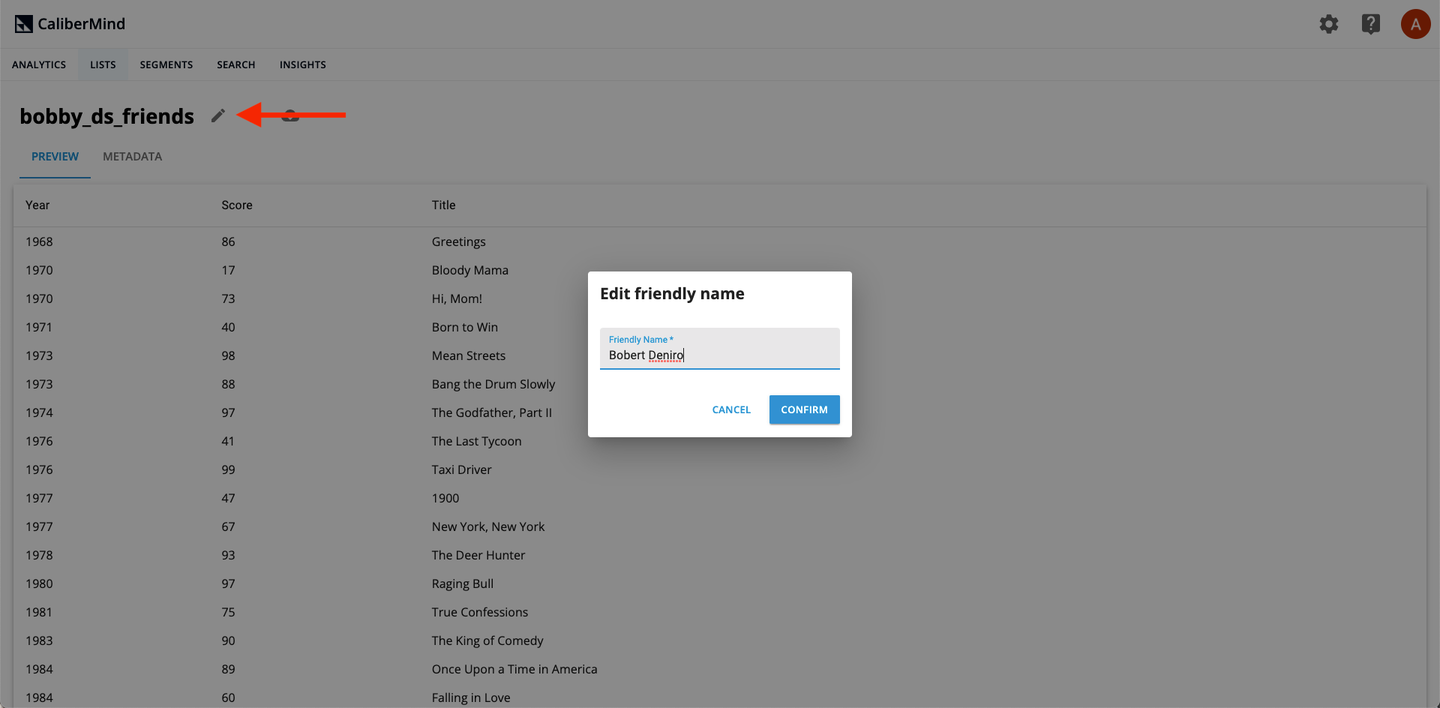 See Also