GDPR Compliance with CaliberMind
GDPR Compliance with CaliberMind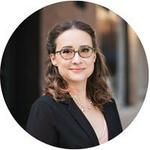 Updated by Camela Thompson
Compliance Starts at the (Data) Source
CaliberMind understands that many of our customers may have obligations under data privacy and protection laws to provide individuals with the right to delete or erase their personal information. That's why we have taken steps to put in place a process to assist our customers with purge recorded personal identifiable information (PII) from our systems. 
CaliberMind refreshes data as you update source systems, like your CRM or marketing automation platform. When you delete a record, we also purge the information in our system to avoid elevating records that should no longer be accessed. 
However, there is one exception. If you have custom files that feed tables in CaliberMind via an SFTP sync, you will need to take additional steps to ensure PII is purged.
SFTP File Updates
The easiest way to purge table data from an SFTP file feed is to send a request to help@calibermind.com or speak with your customer success representative. We'll need to know the impacted tables (or files and feeds) and the PII that needs to be purged. This could be in the form of an IP address, email address, or some other information. Please provide the information most likely to be contained in the tables for the quickest resolution.
If you'd rather purge the information yourself, here is an article that outlines the necessary steps.