Creating a Custom Pipeline Dashboard (VIDEO)
Creating a Custom Pipeline Dashboard (VIDEO)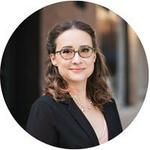 Updated by Camela Thompson
Building a Pipeline Creation Dashboard
Sometimes you need more data around your sales team's activity. Each organization has unique requirements for pipeline reporting and team structures. Now you can create sales pipeline dashboards for yourself!
Watch the video for step-by-step instructions for a great start on a pipeline dashboard.
Note that while you don't have to restrict yourself to a subset of objects, it makes filtering much easier at the dashboard level. Otherwise, you may need to apply widget-specific filters on every widget.
The video includes duplicating widgets, using formula fields, renaming widgets, adding text components, changing chart item formatting, dashboard-level filters, widget-level filters, and removing components.
See our article
on the basics of building dashboards for more information on each of these items.