Add or Change Engagement Score Filters
Add or Change Engagement Score Filters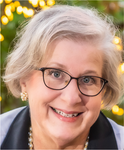 Updated by Cathy Funderburg
How to Add or Change Engagement Score Filters
Any newly created model will take up to 24 hours to update for use.
This is a multi-step tutorial
Why Add an Engagement Score Model Filter?
Engagement model filters help you constrain the breadth of activity types you want to include in your scoring model. In other words, this is how you define what kind of events should be considered when calculating a score for an account.
For example, New Business models without a "freemium" product model may exclude product logins from consideration.
A more common example is excluding outbound activities or activities where the prospect did not proactively interact with your brand. This is very useful when you want to exclude email sends from sales or marketing and include email responses.
How to Add an Engagement Score Model Filter
Click on the settings cog in the CaliberMind app:

Click on ABM in the left-hand vertical menu: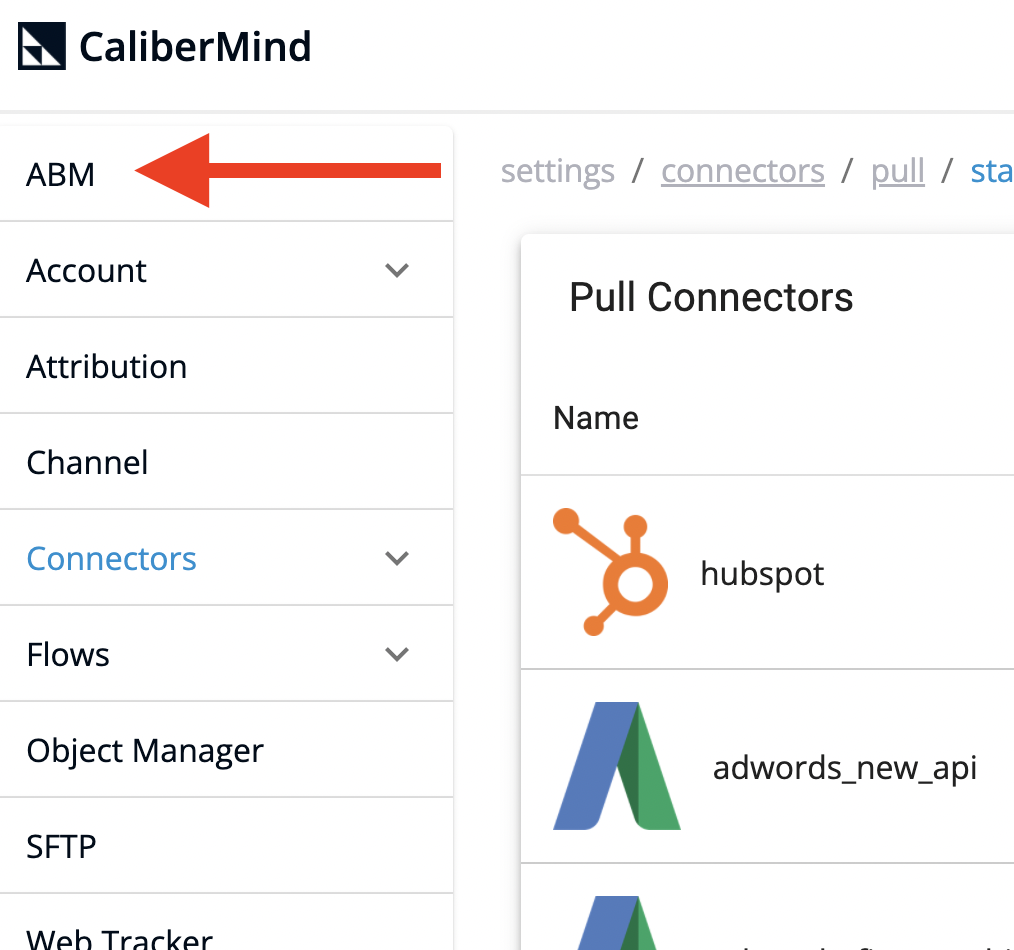 Select the model you would like to add a filter to: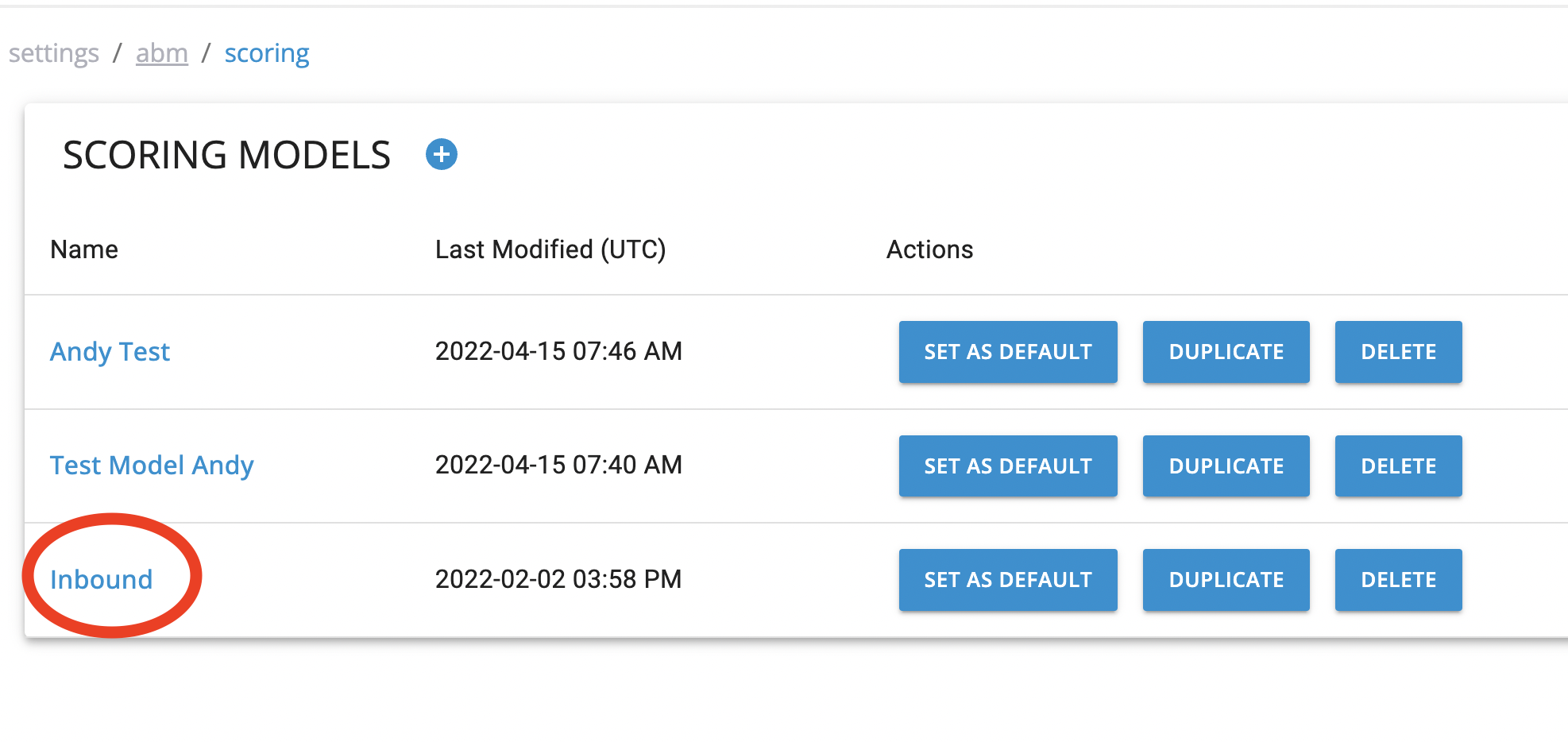 Before editing the settings, make sure you have selected the Filter tab: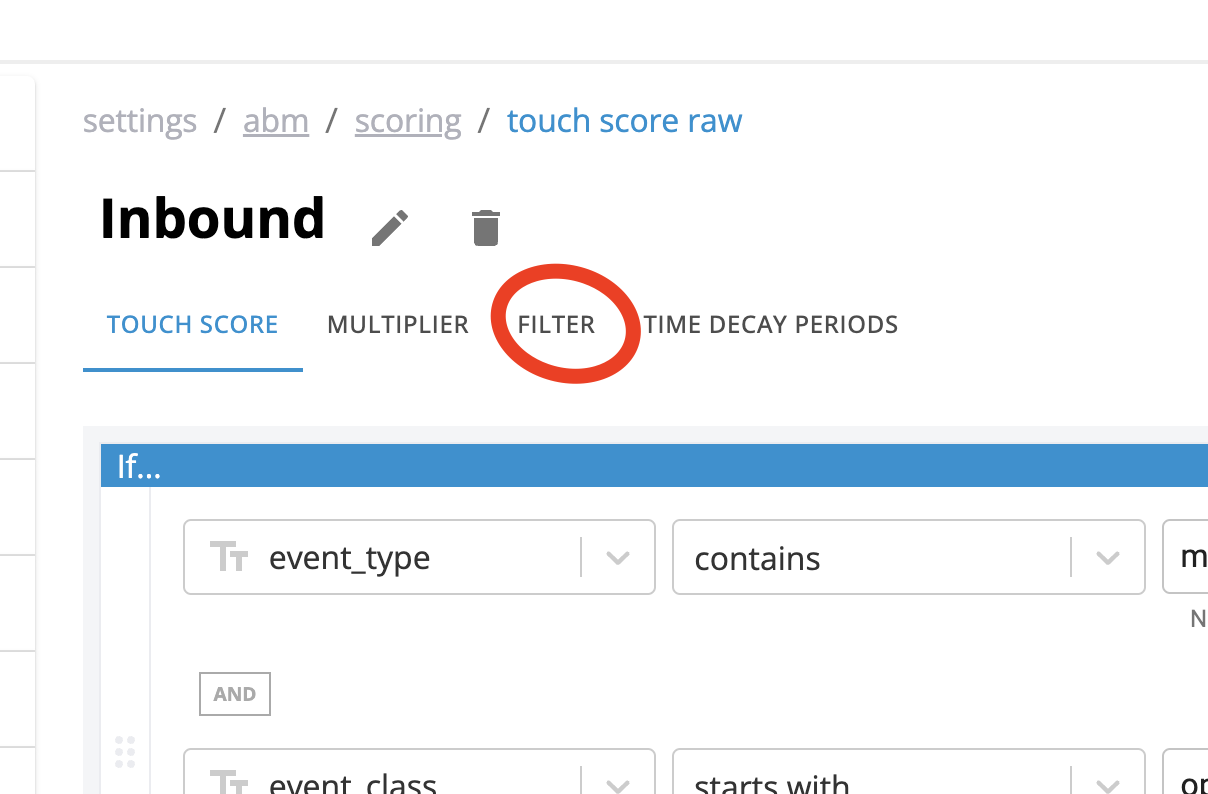 Select Add Rule: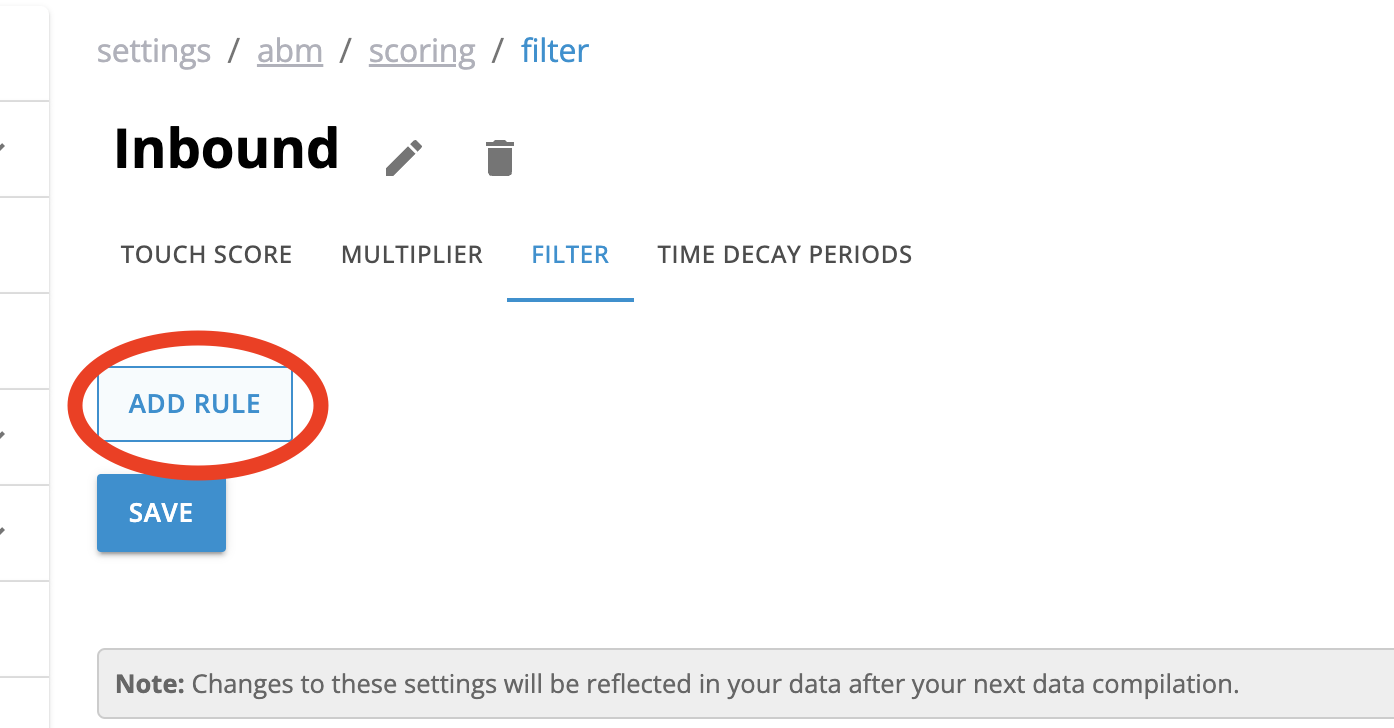 Select the field, operator, and value (if applicable):

Click Save when you are done adding rules.
Rules will run overnight and may take 24 hours to take effect.
---